—
It is such a blessing to be able to watch little people grow, even more so to be the one who gets to document it for you. The past year since capturing A as a newborn at home to now seems to have vanished into thin air, but he has done the most wonderful job at growing his blonde curls. When E told me about her chosen shoot location to mark his first birthday, I just knew instantly that it was going to be a winner. Early one September morning, we headed to a quiet woodland and found it blanketed in heather. These guys did the rest, just being their absolute beautiful selves.
—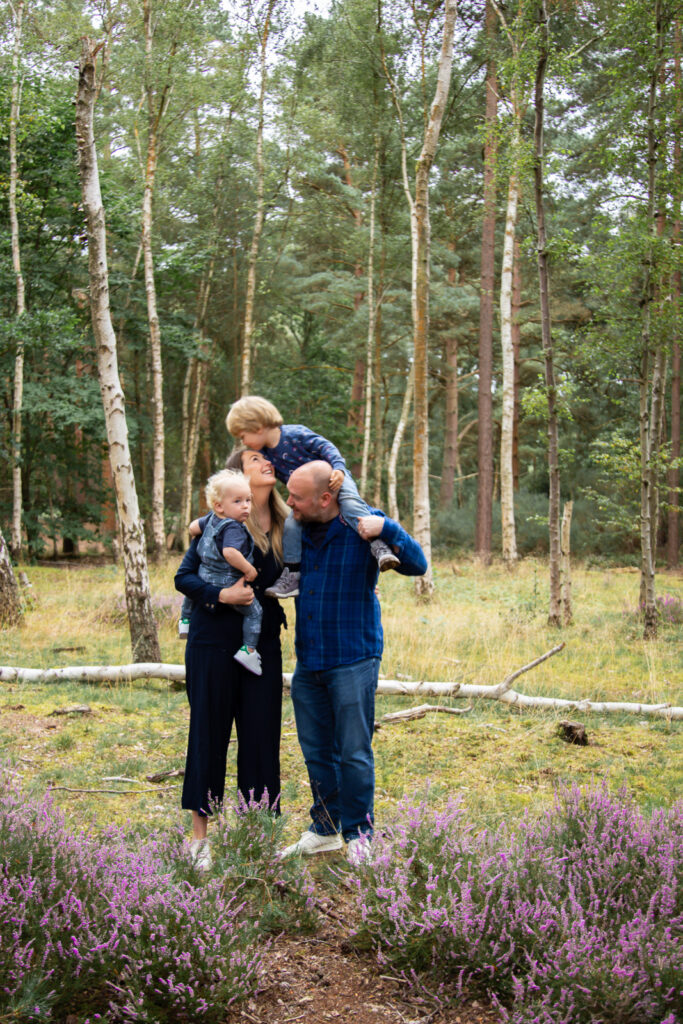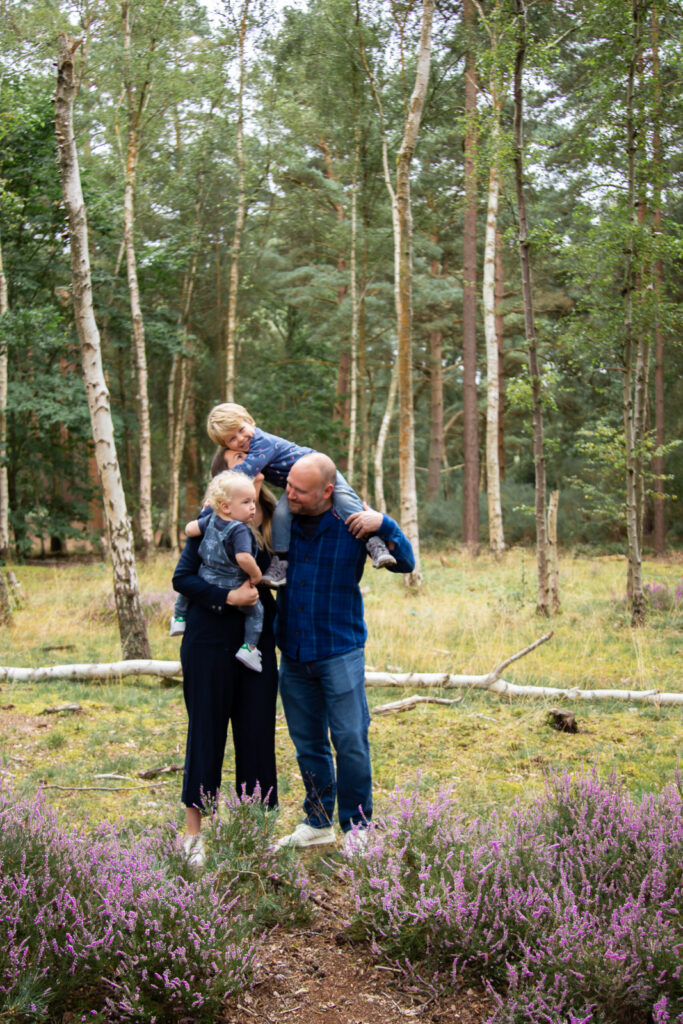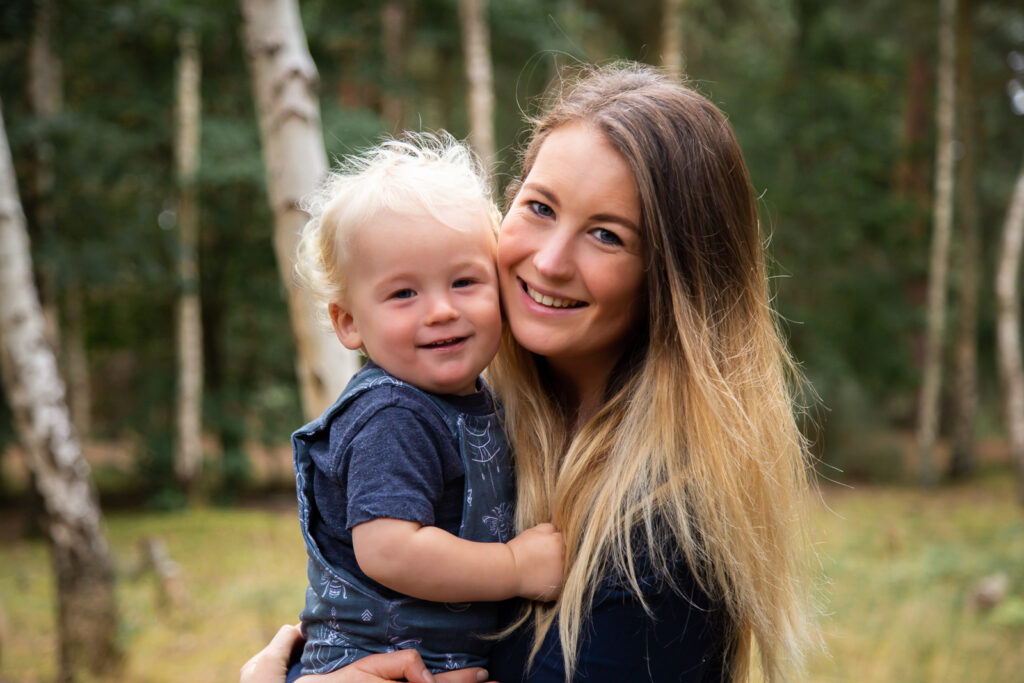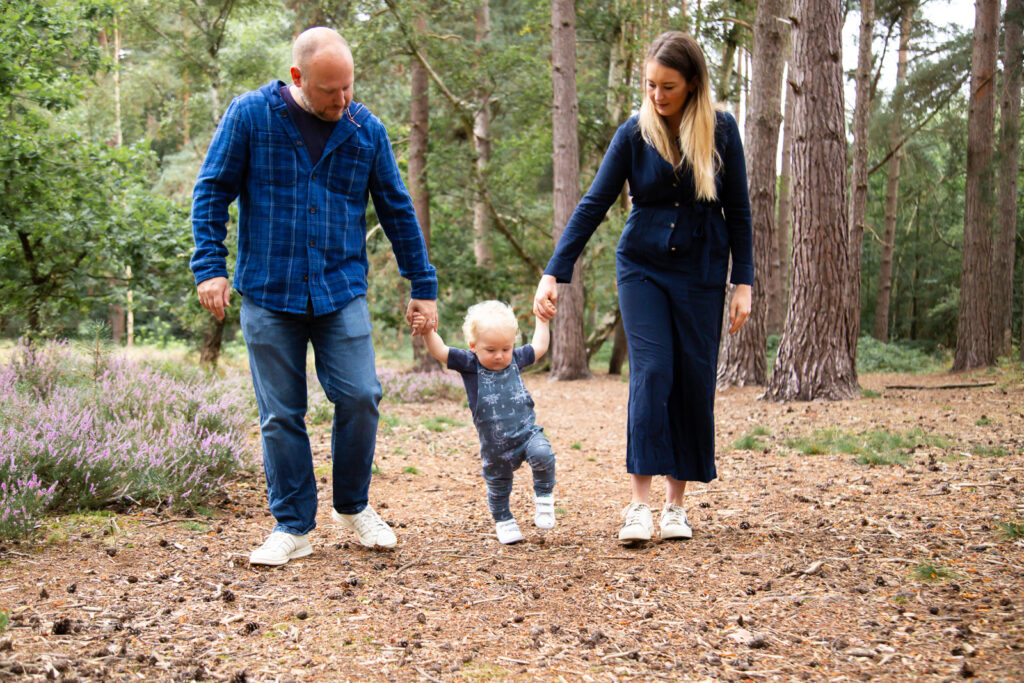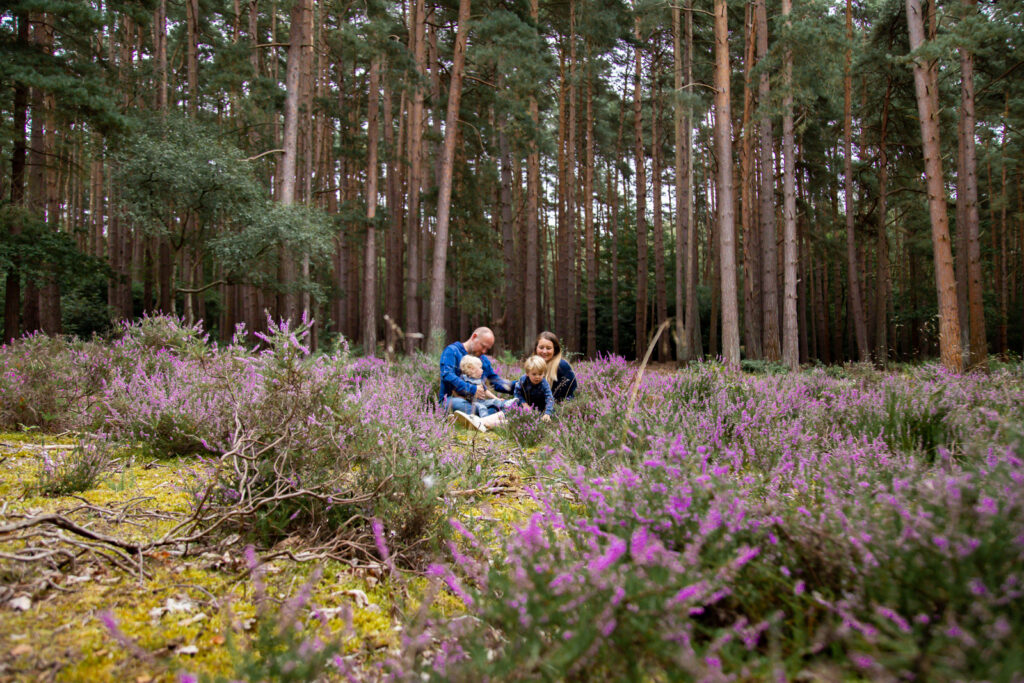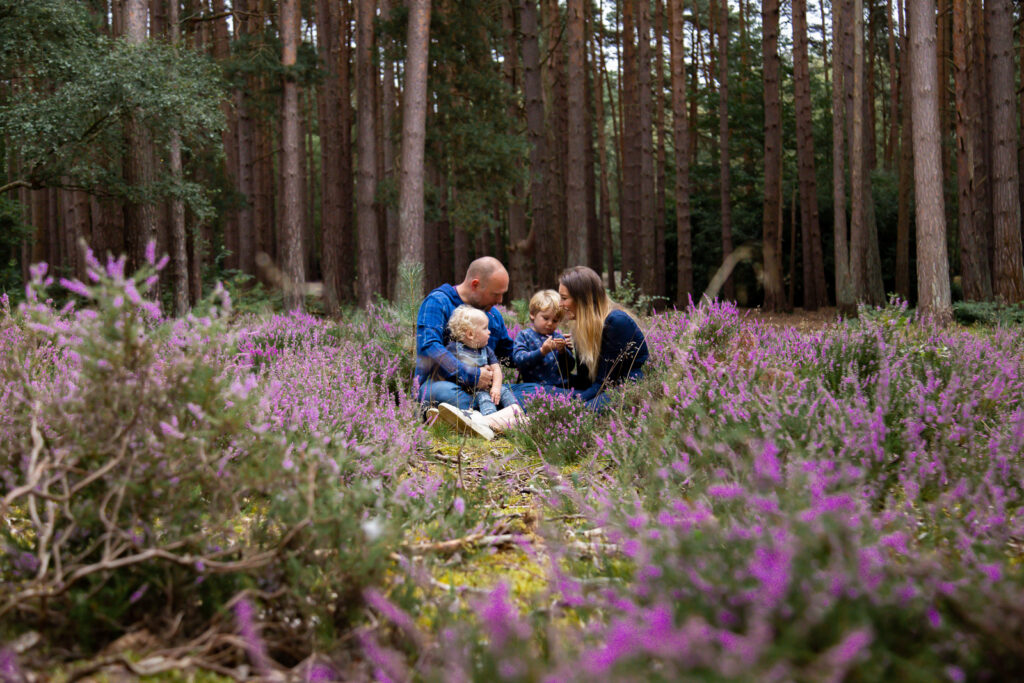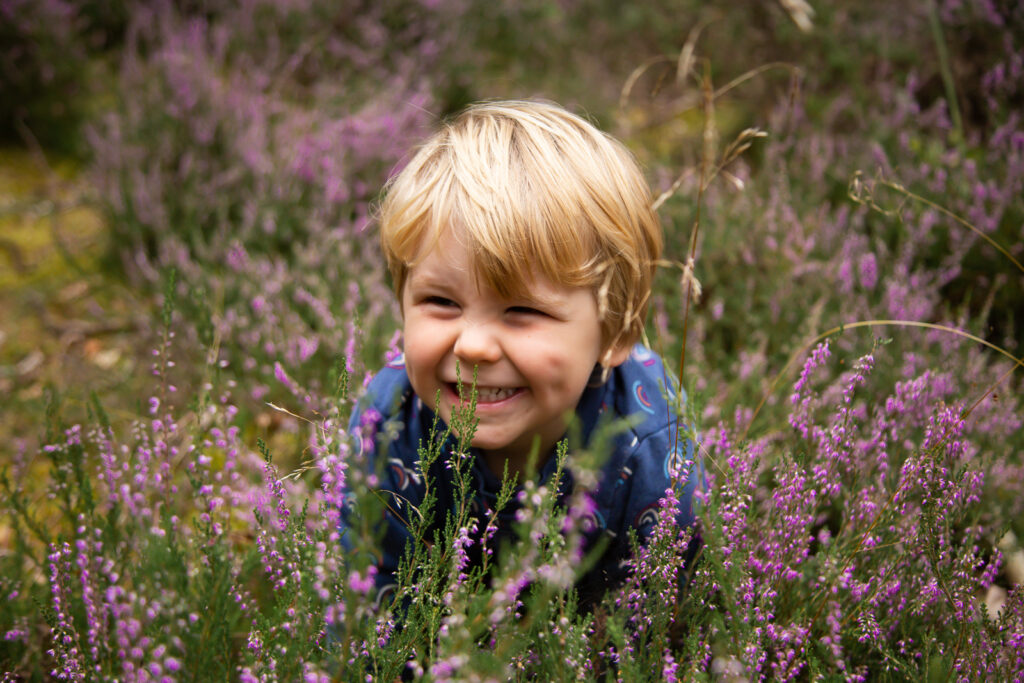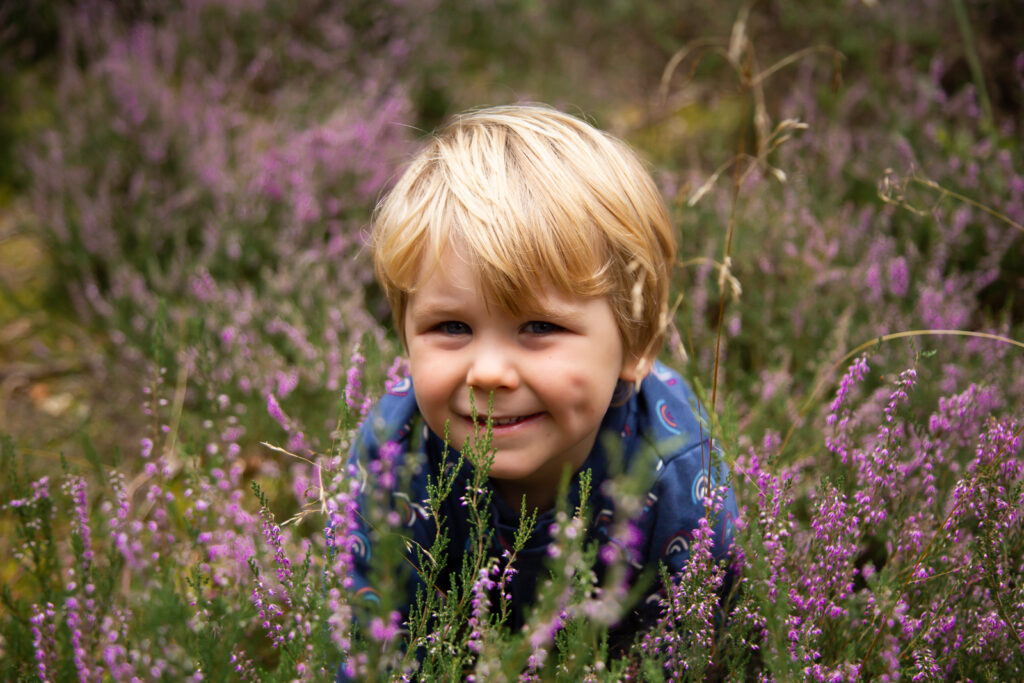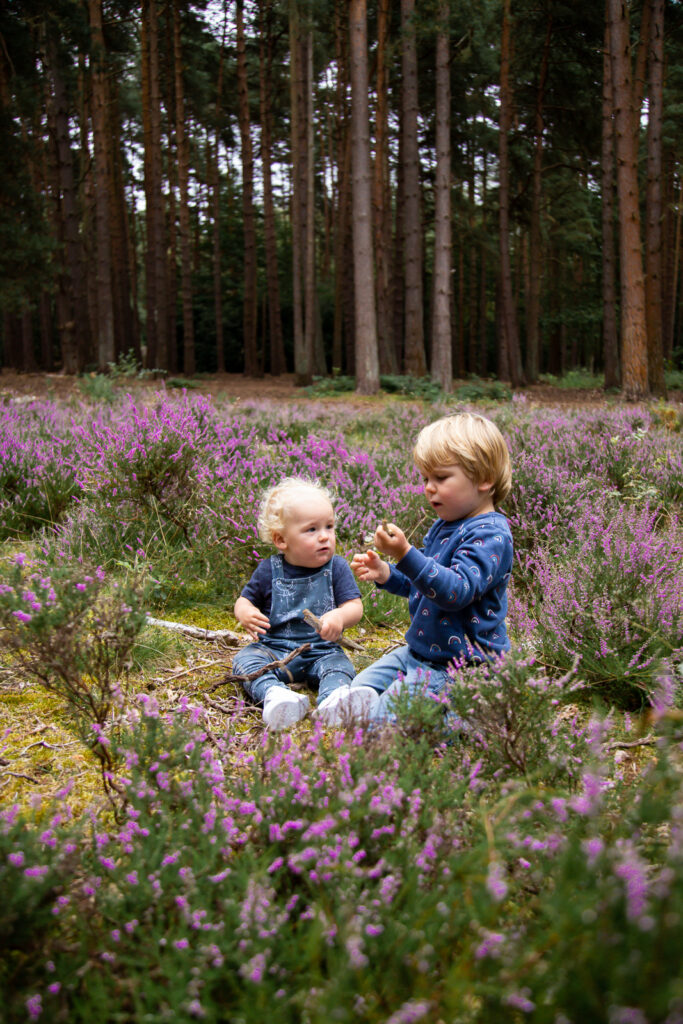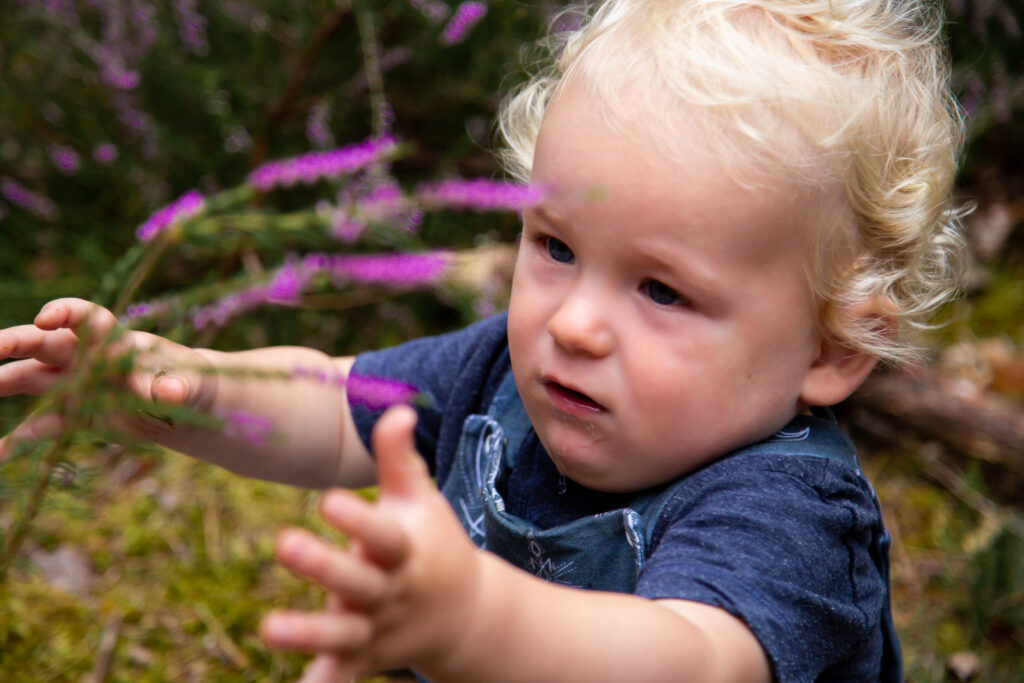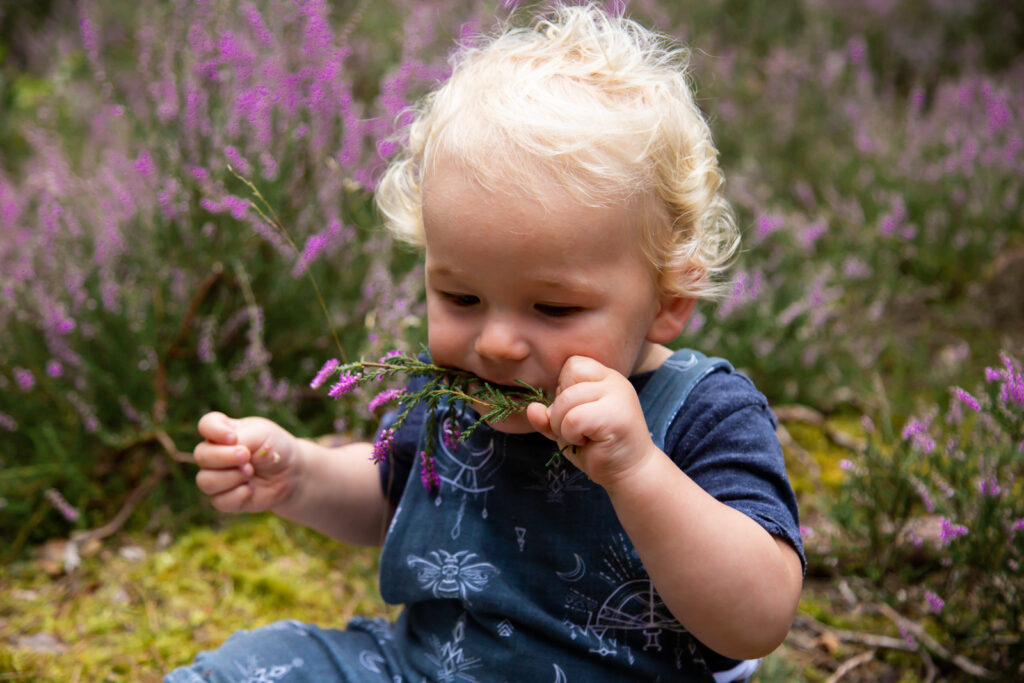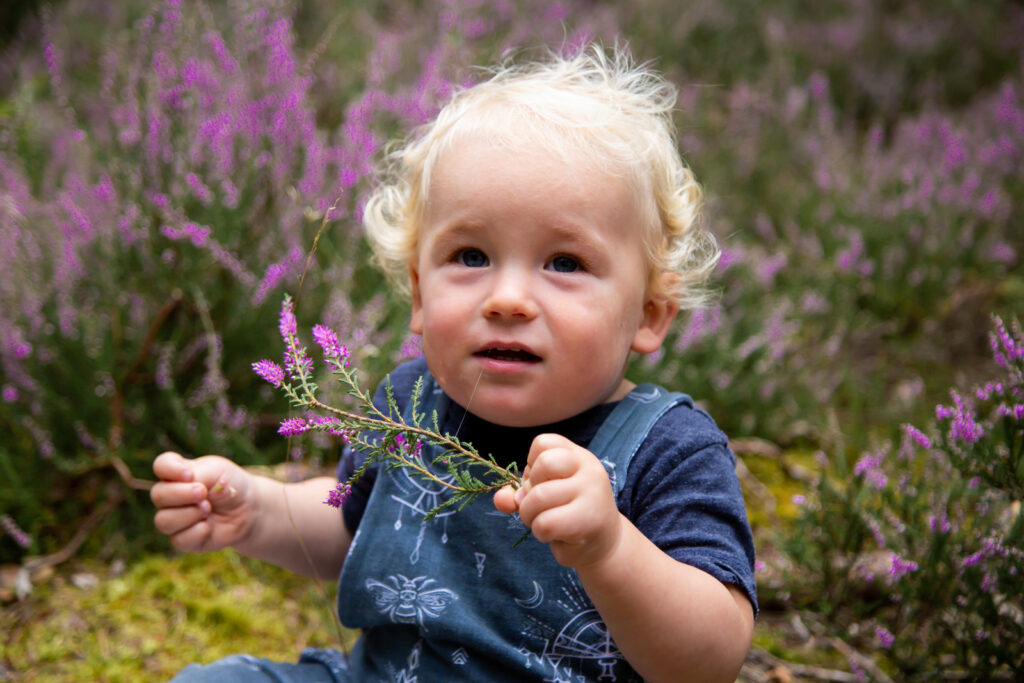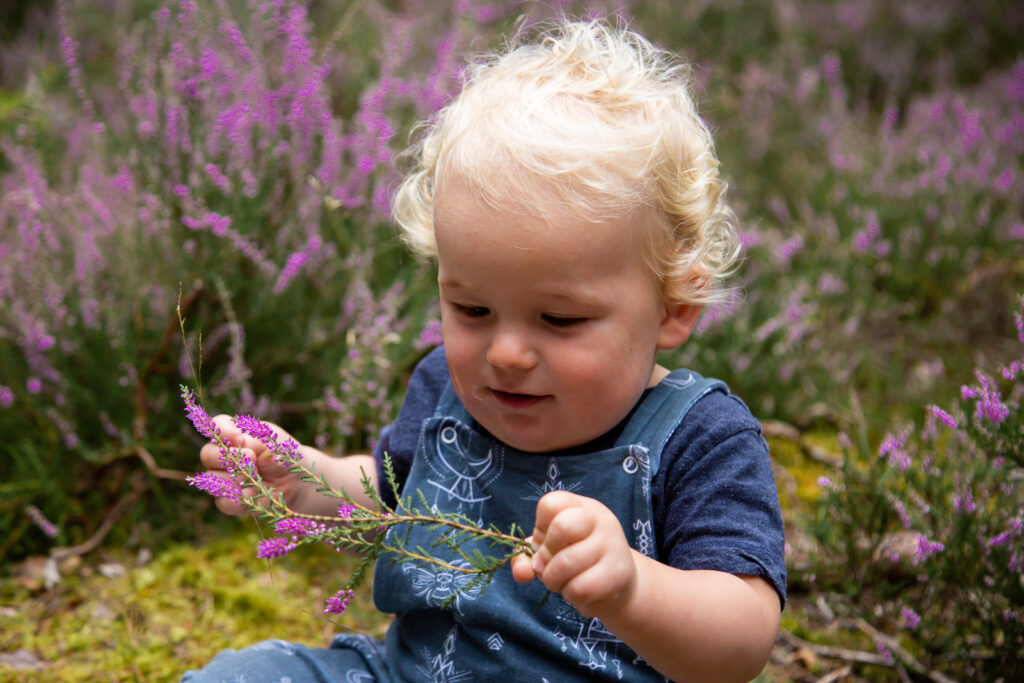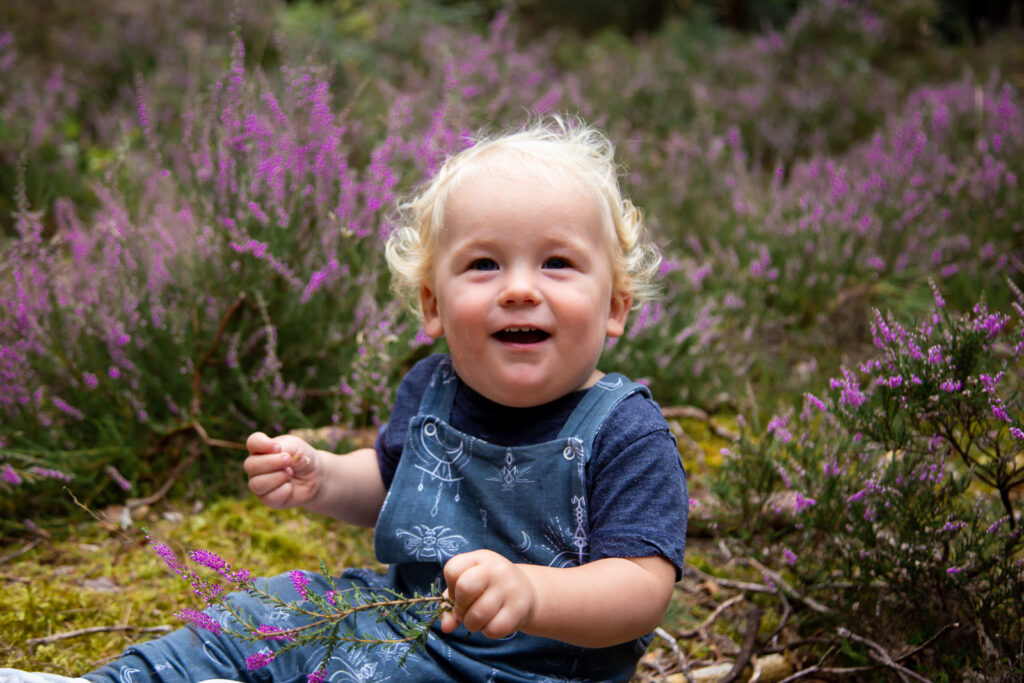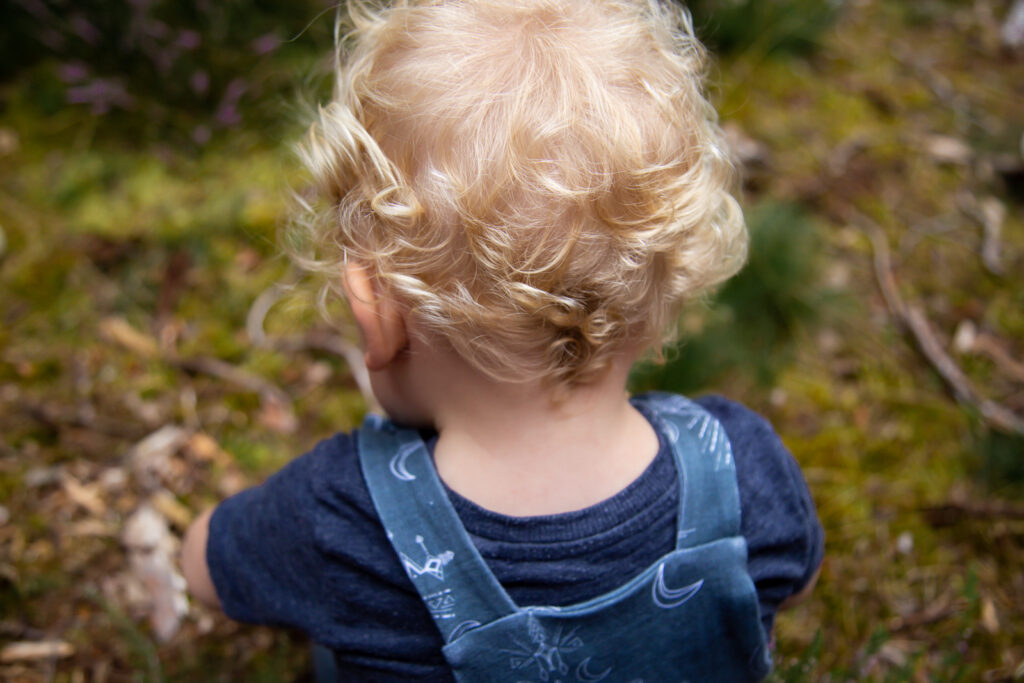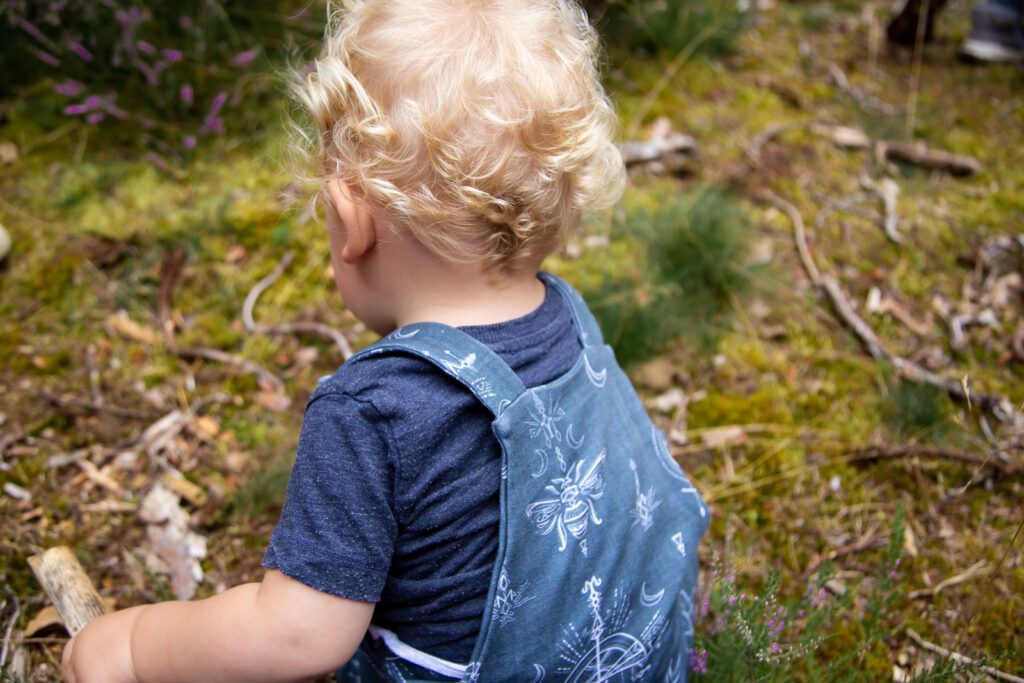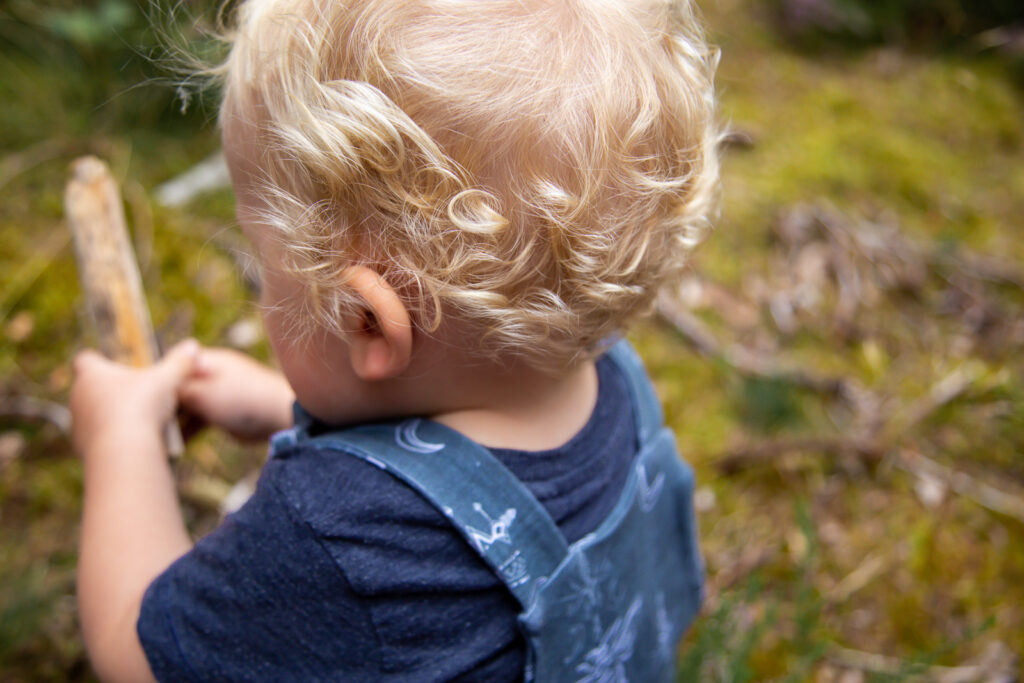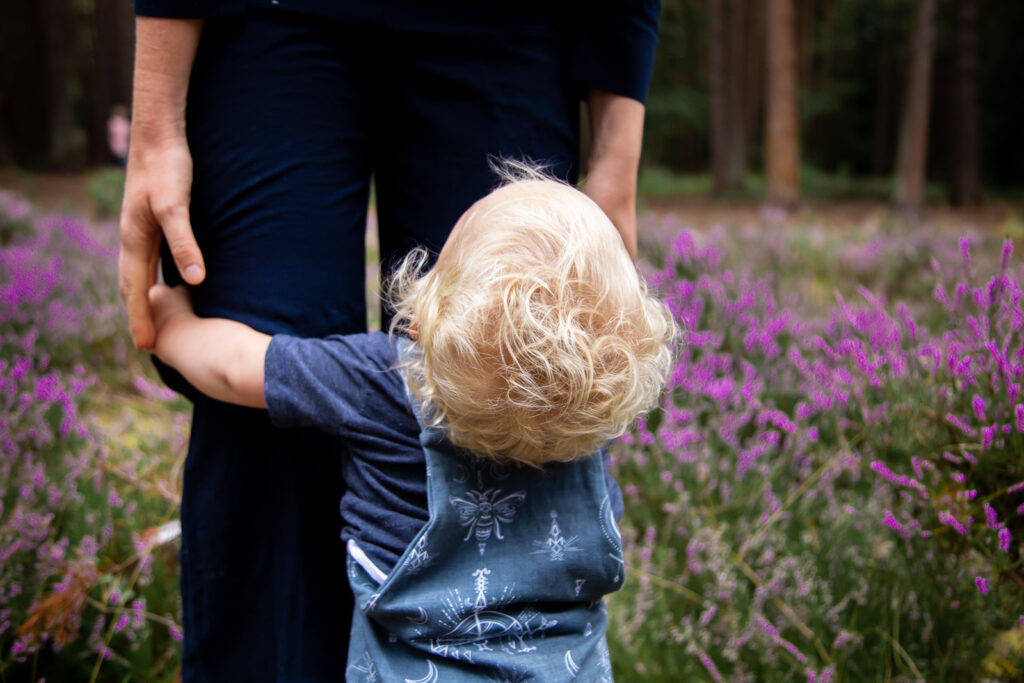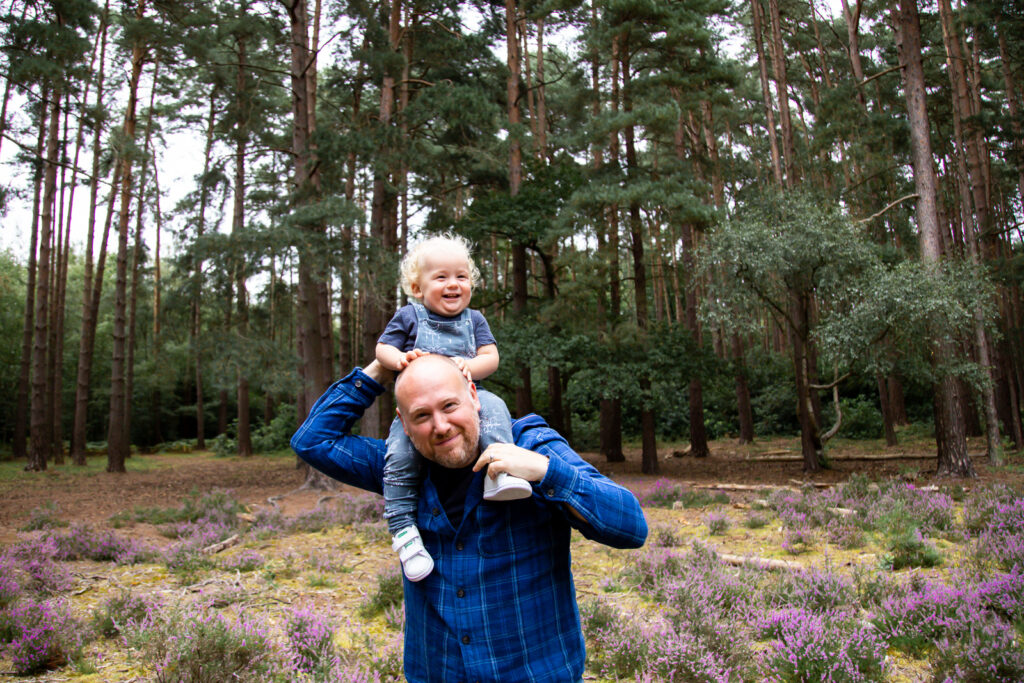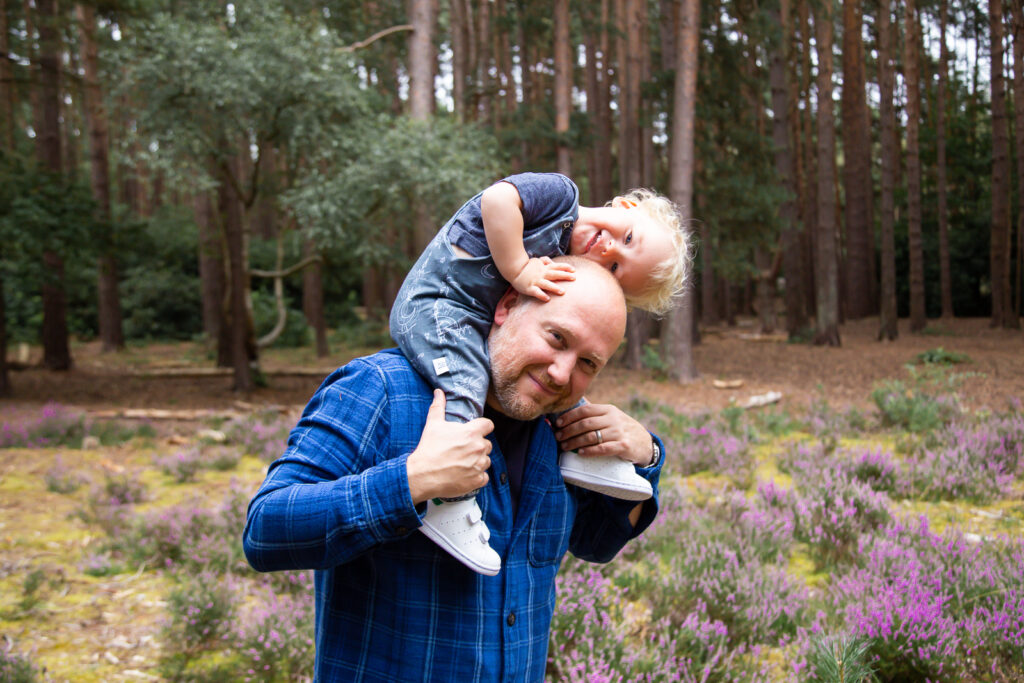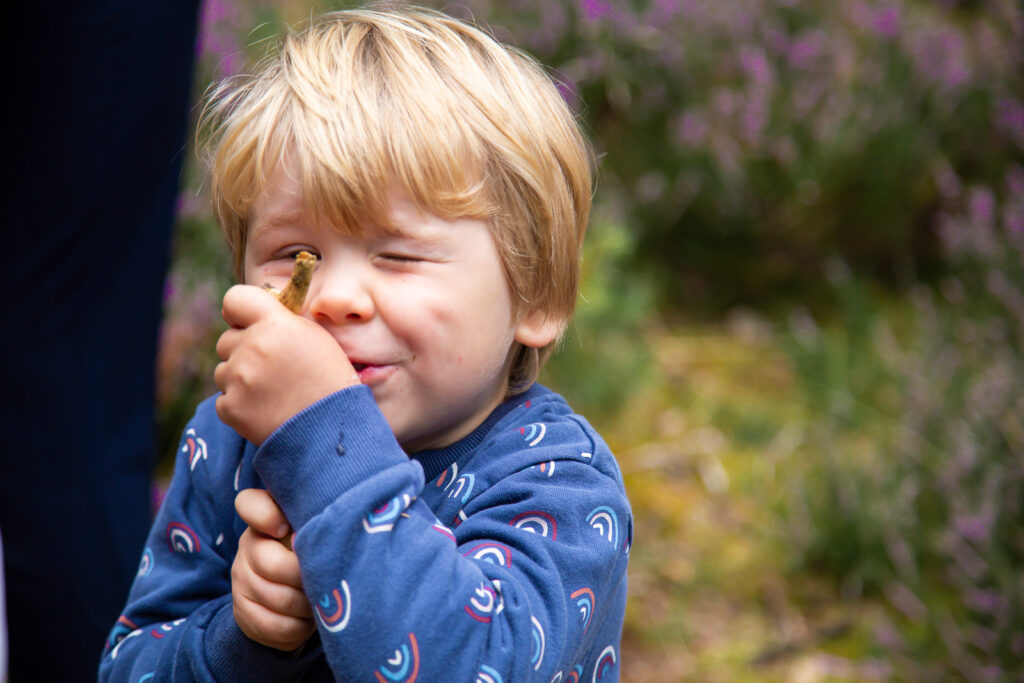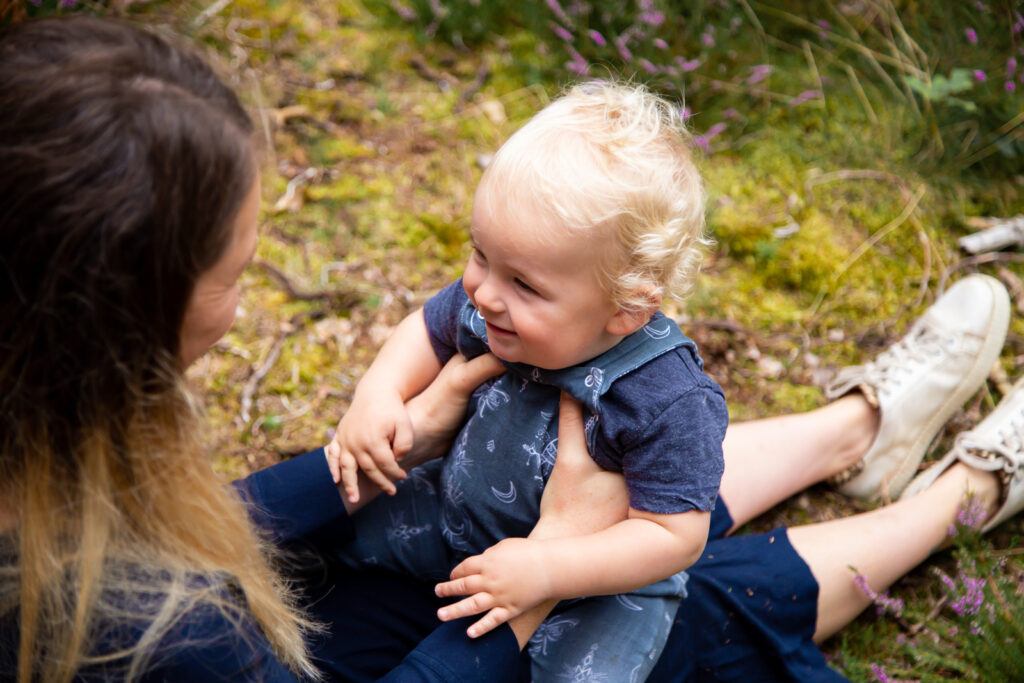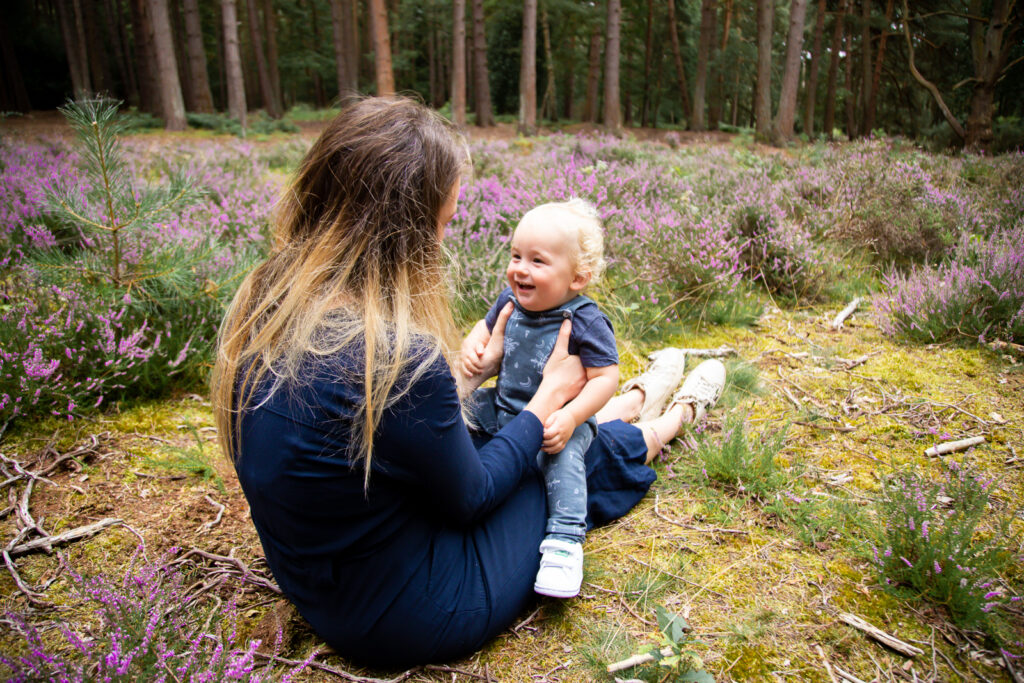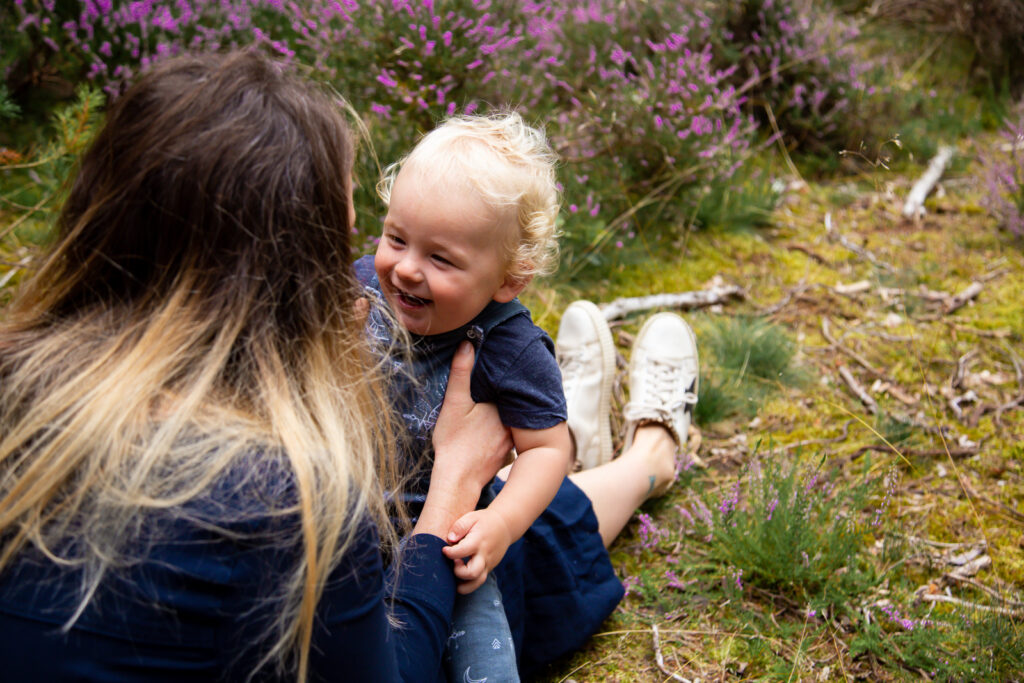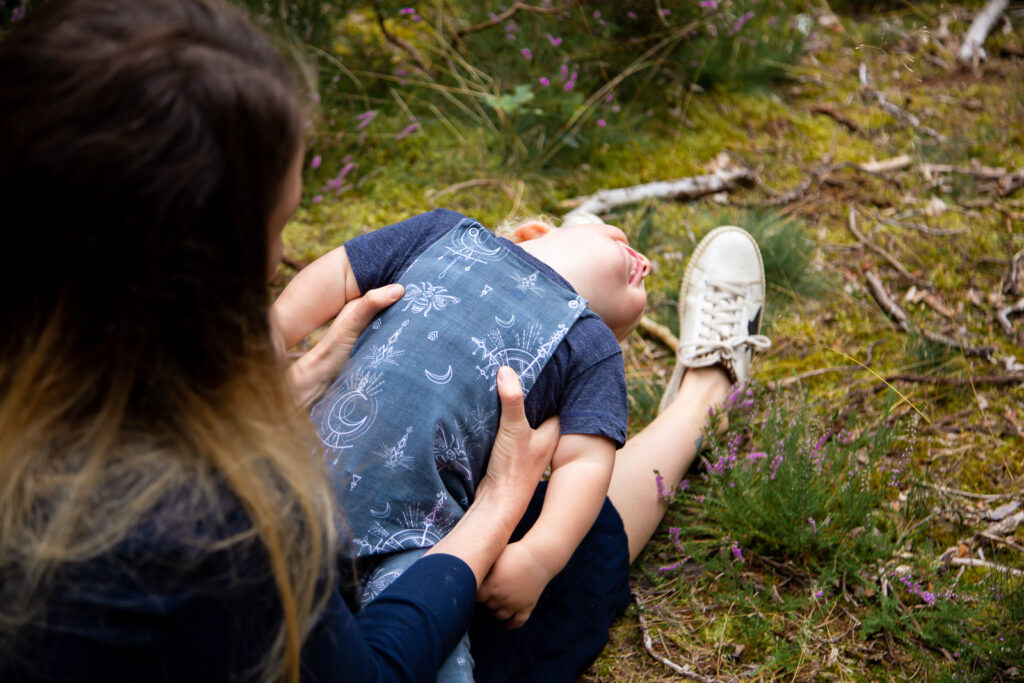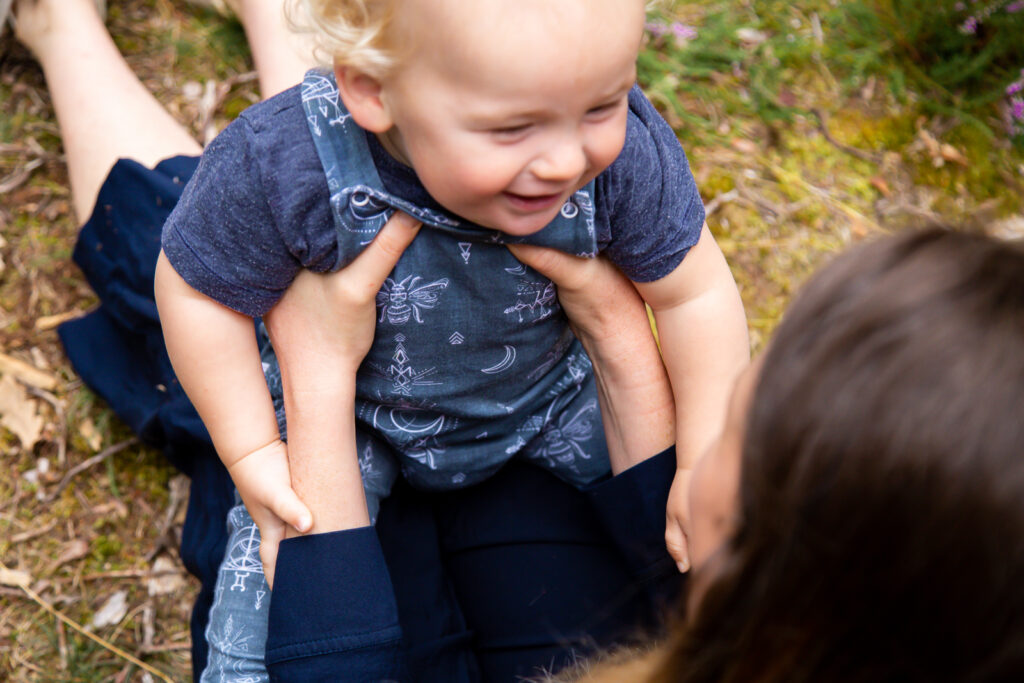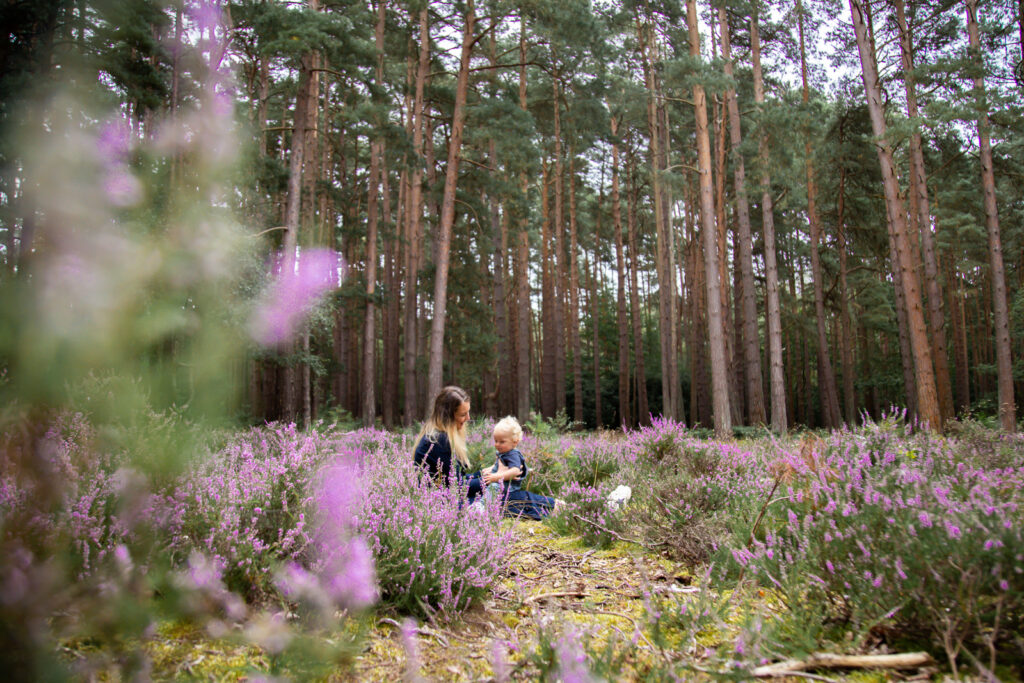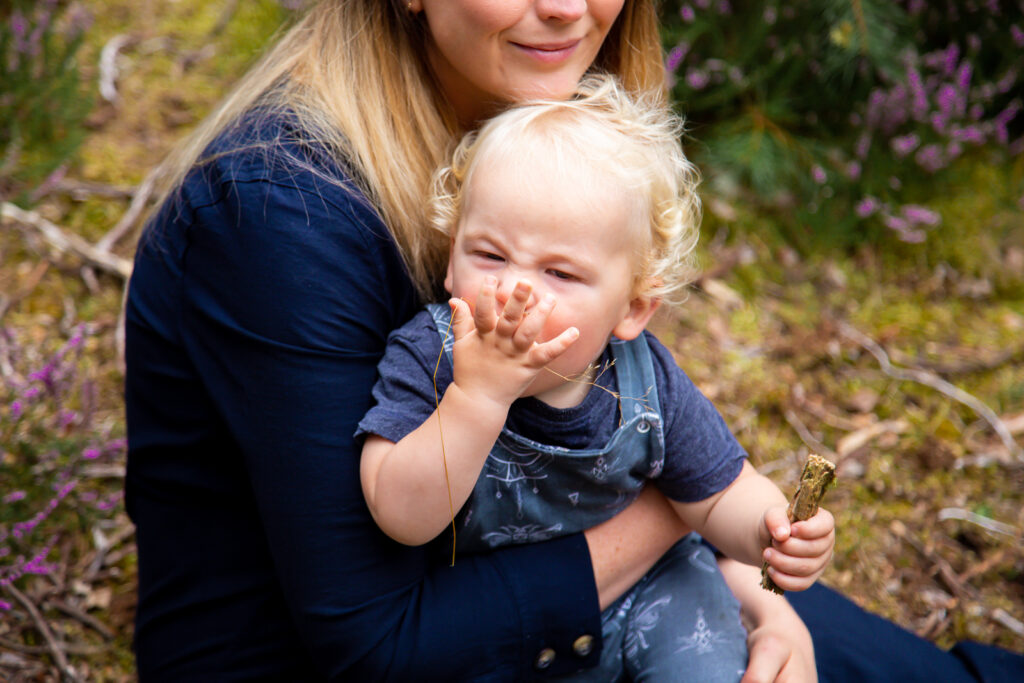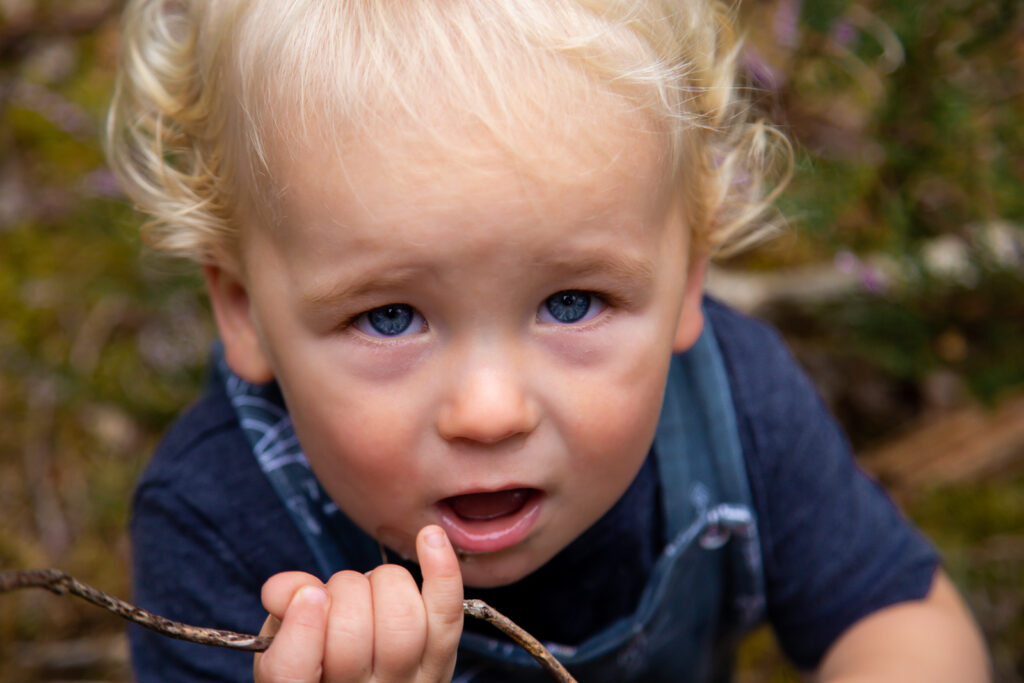 —
Of course for every self-respecting newly-turned one-year old, you cannot go to the woods and expect to stay pristine for very long. Mum and Dad came armed with spare clothes, a blanket, a bin bag, hundreds and thousands of sprinkles, whipped cream, and a delightful cake… and you guessed it, the outdoor cake smash session commenced. A was a little cautious at first but soon found his way, especially when big brother R joined the fray some time later. It is simply joyous to involve siblings in moments like these, their interaction brings about a playful yet heartfelt engagement like no other. Here's a selection of the highlights:
—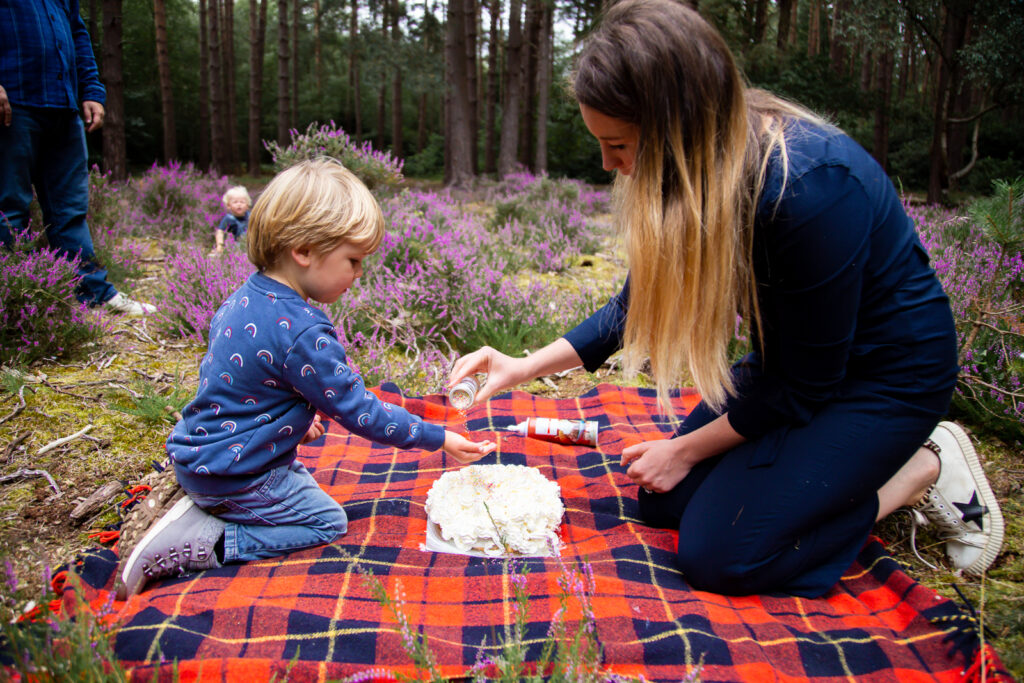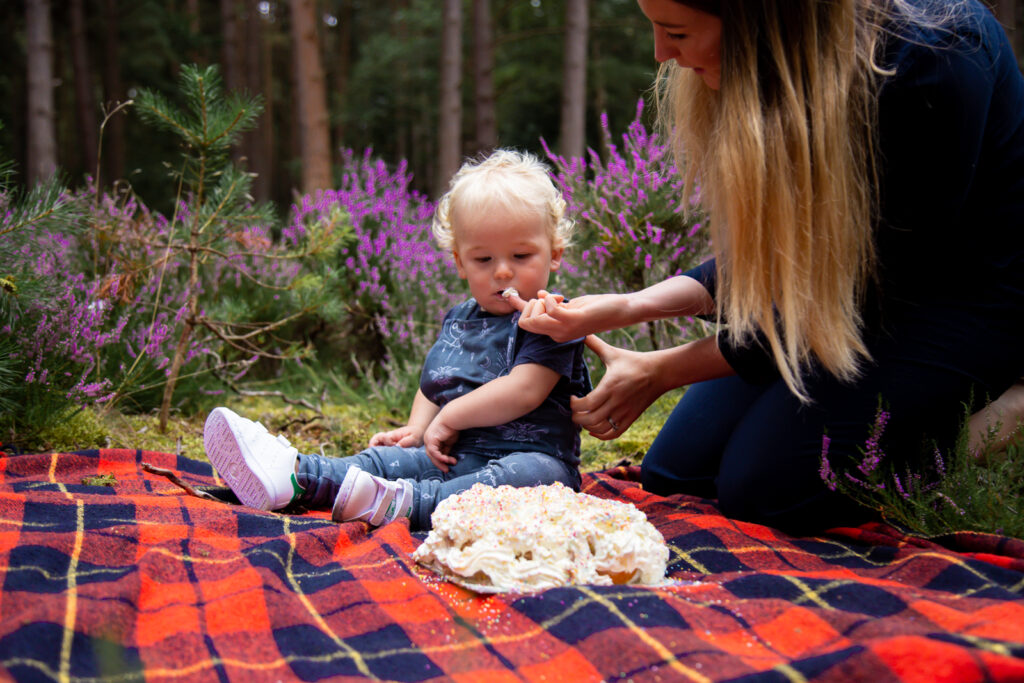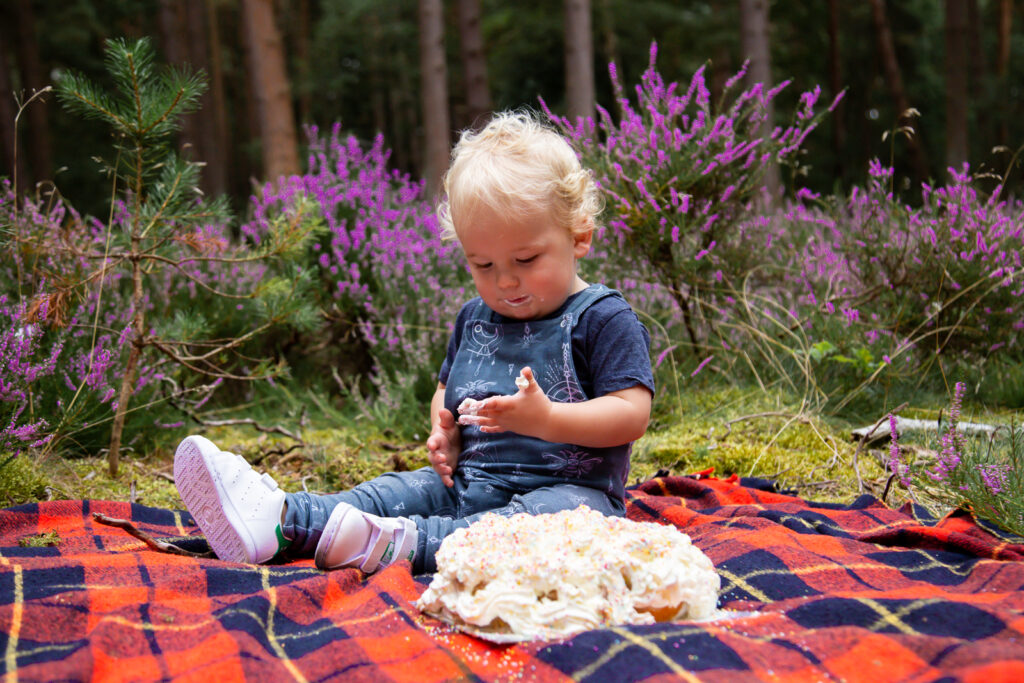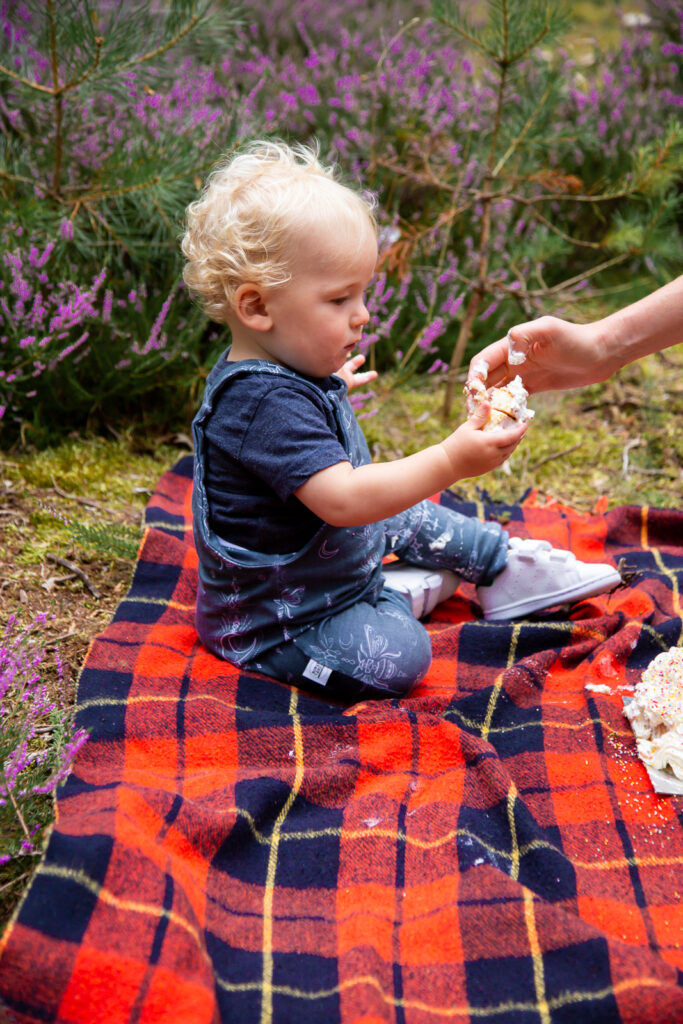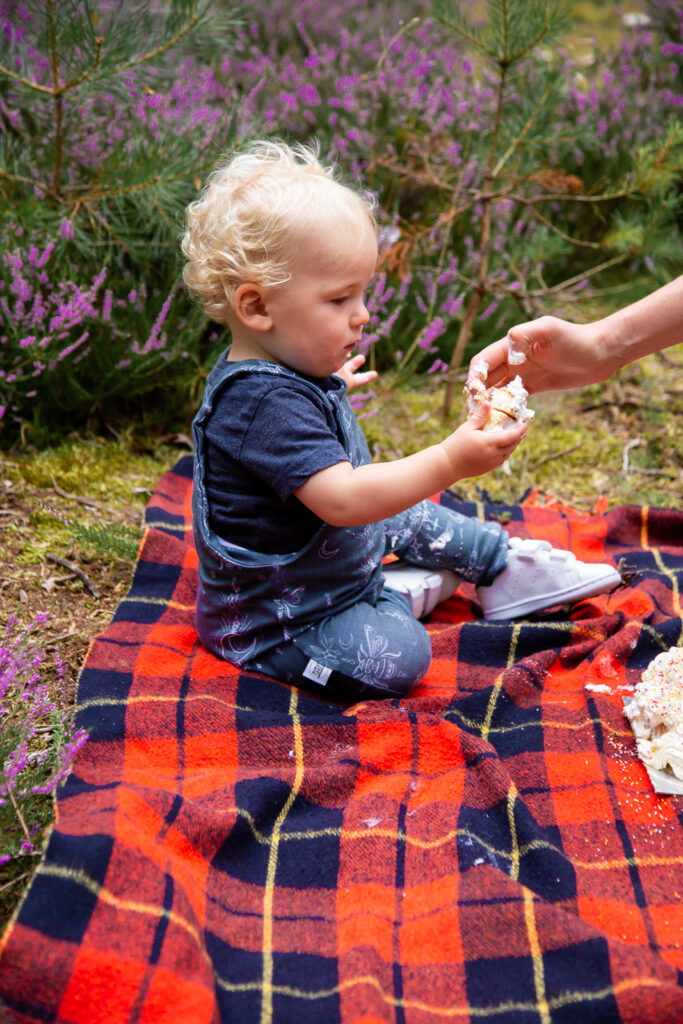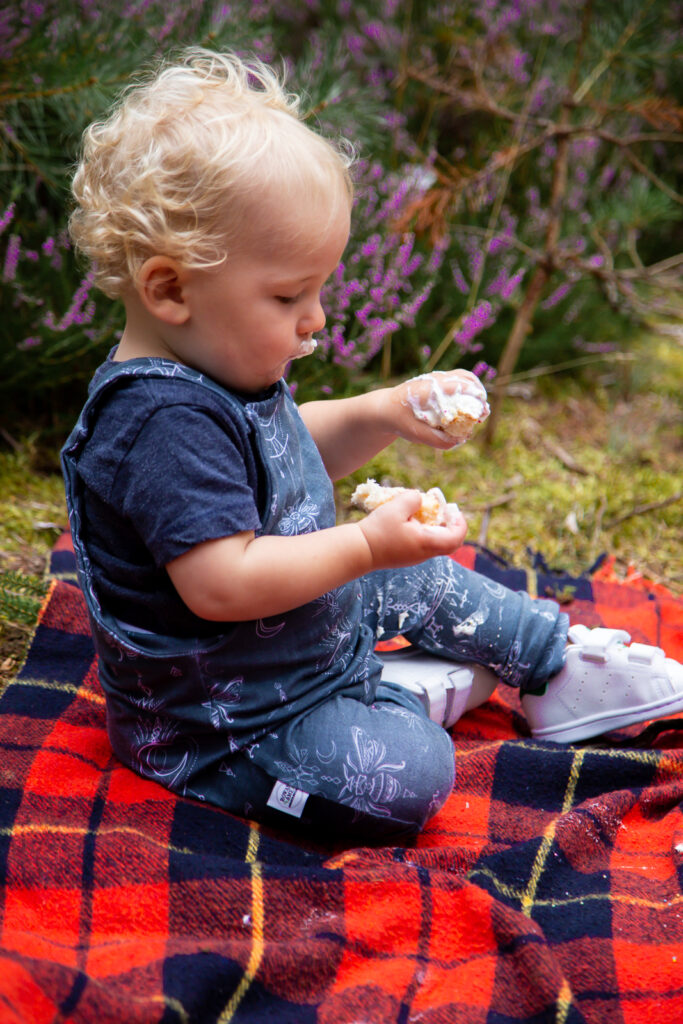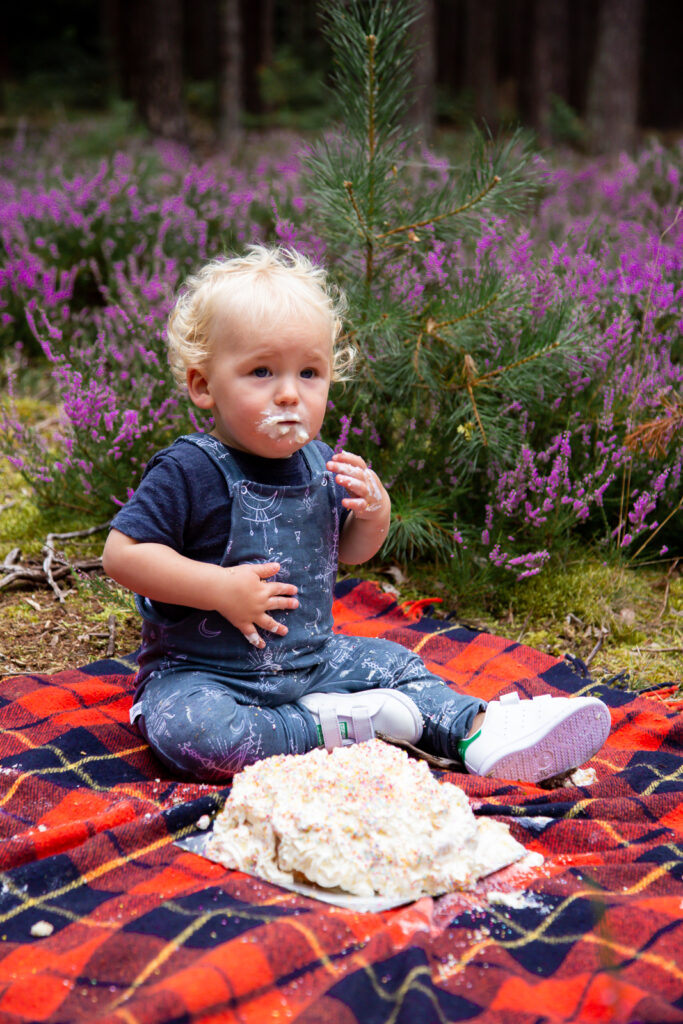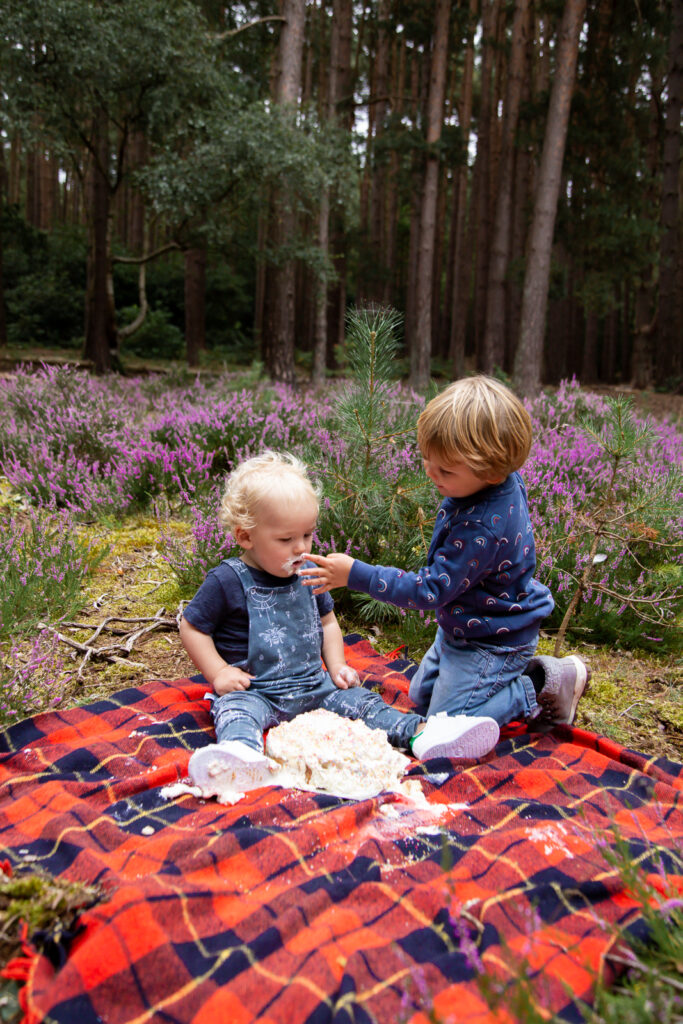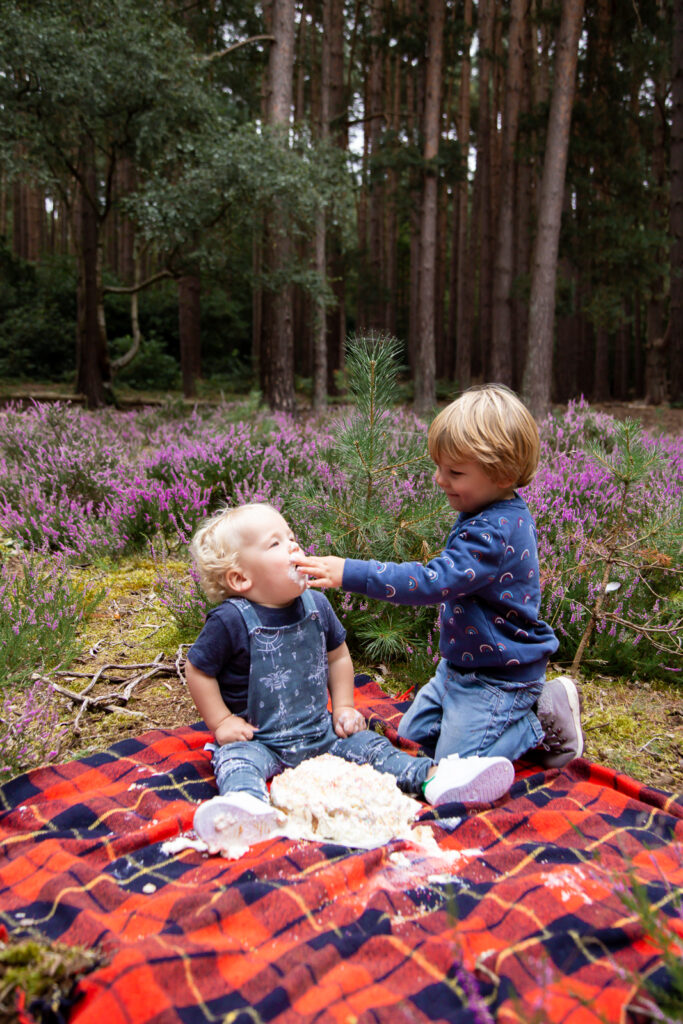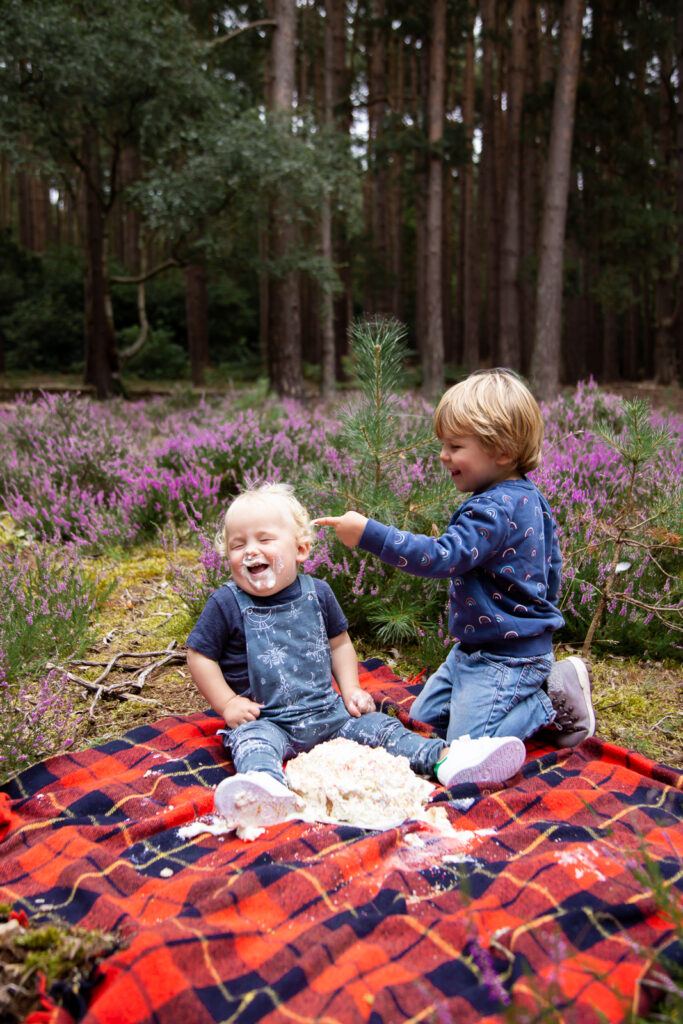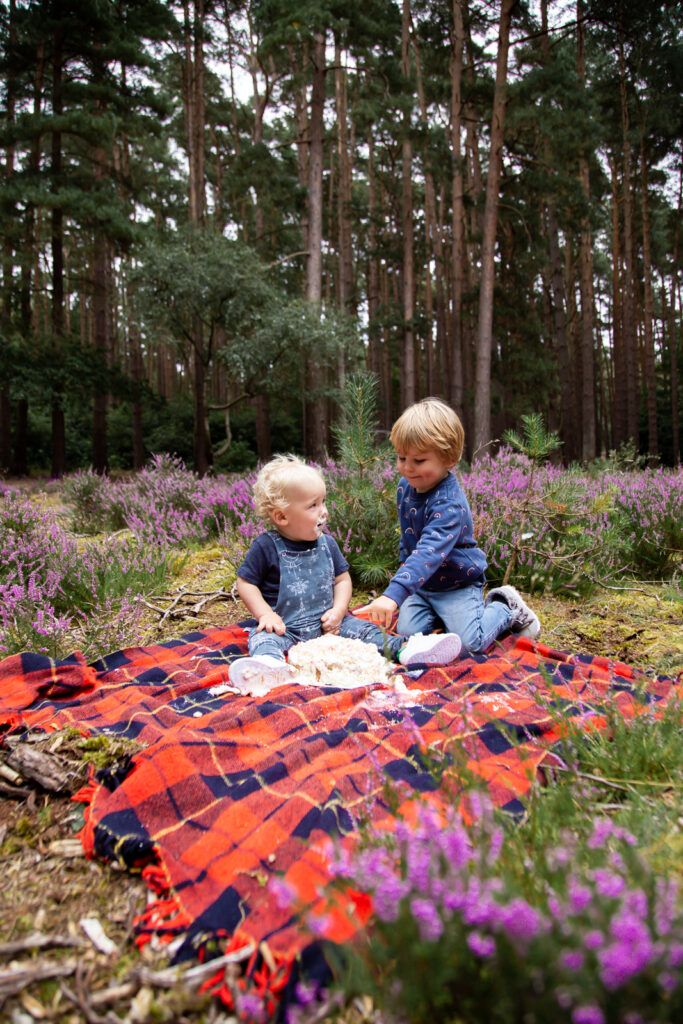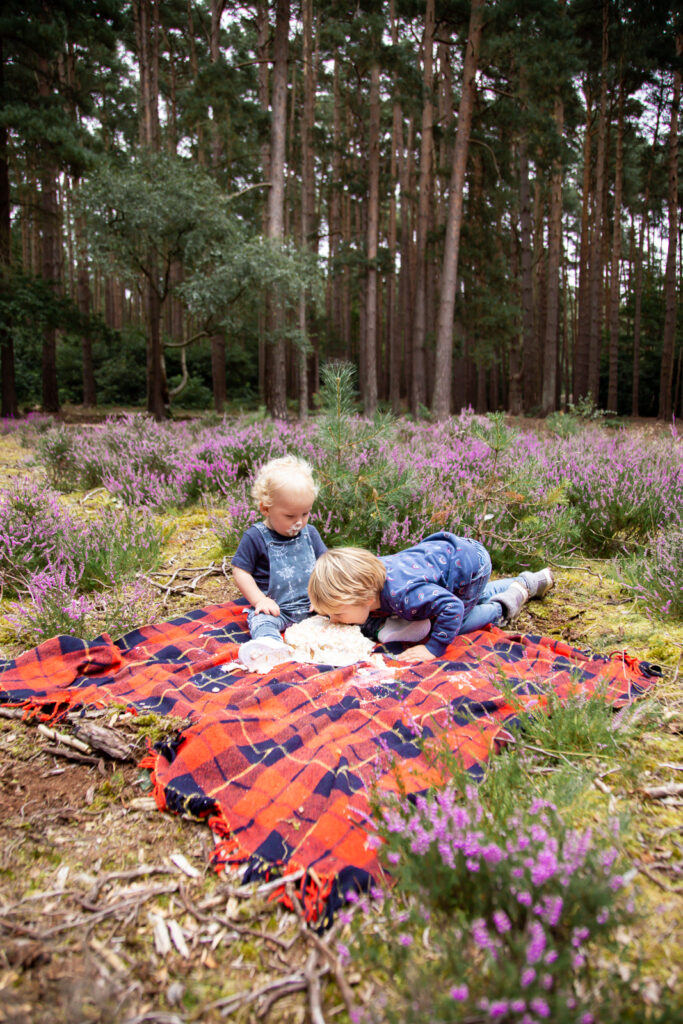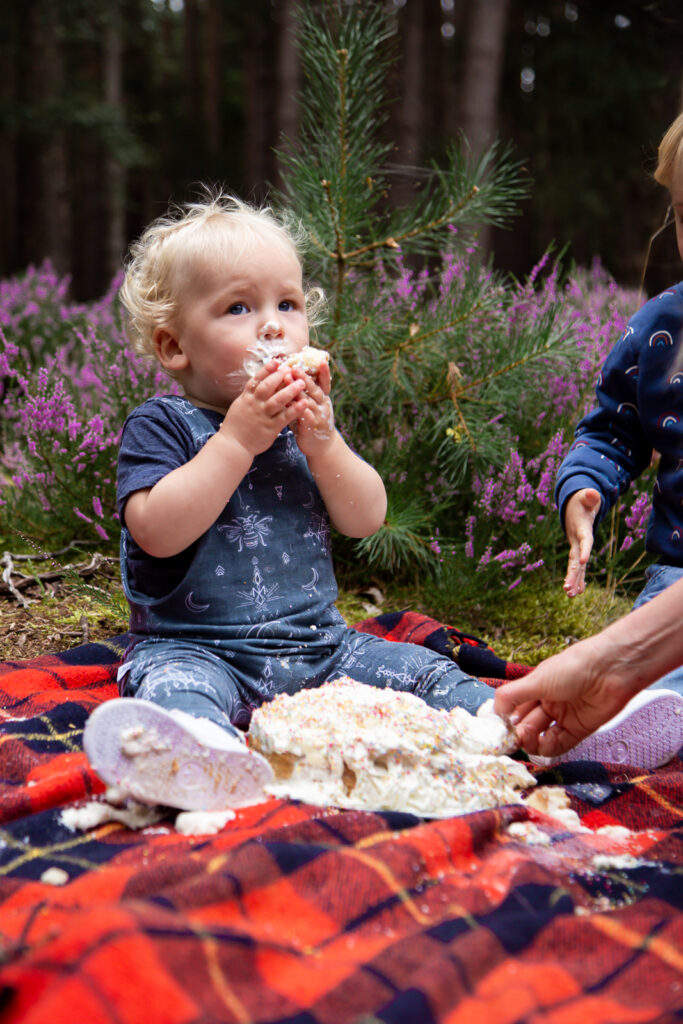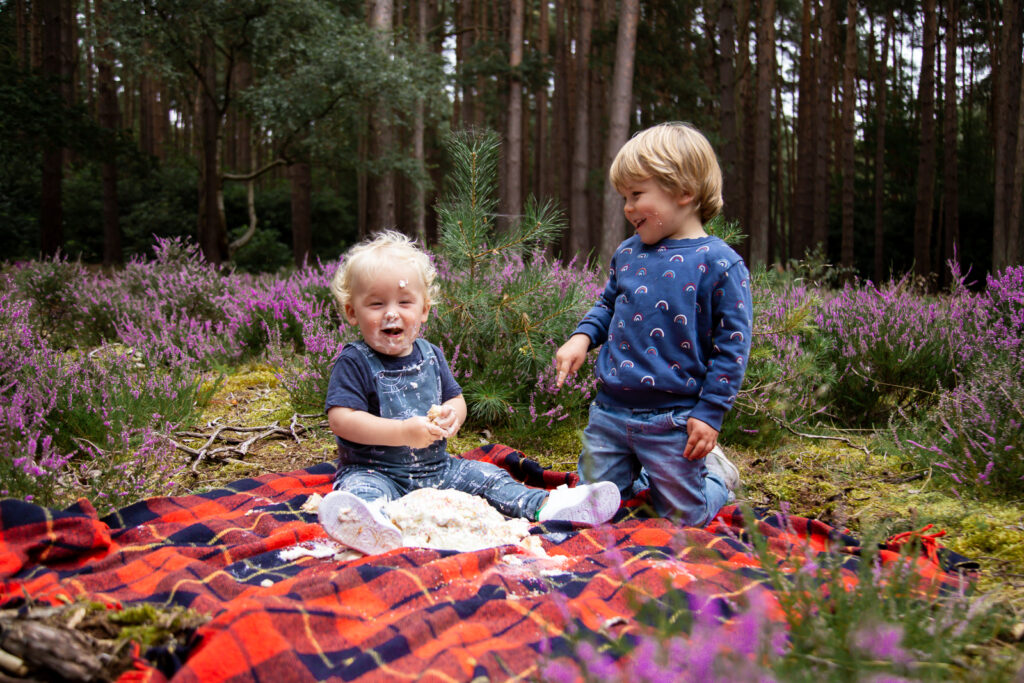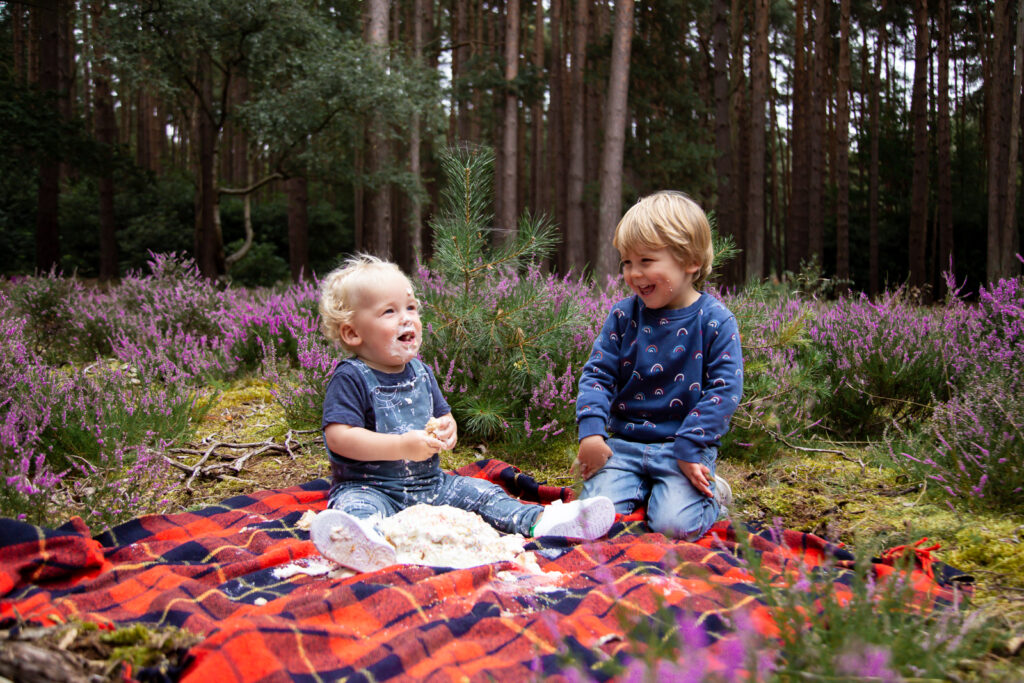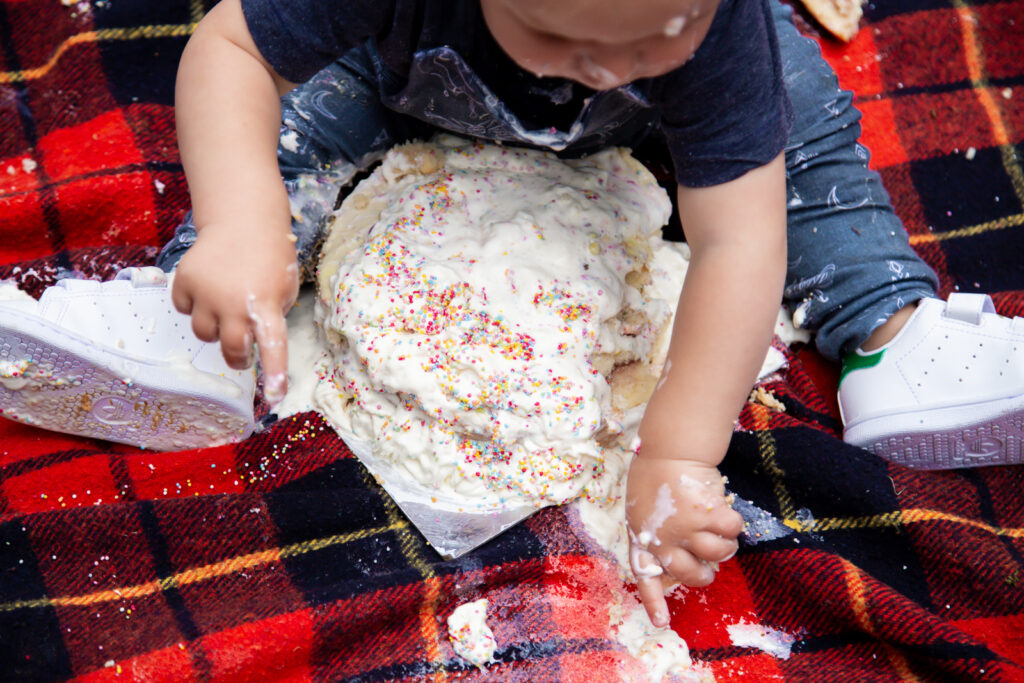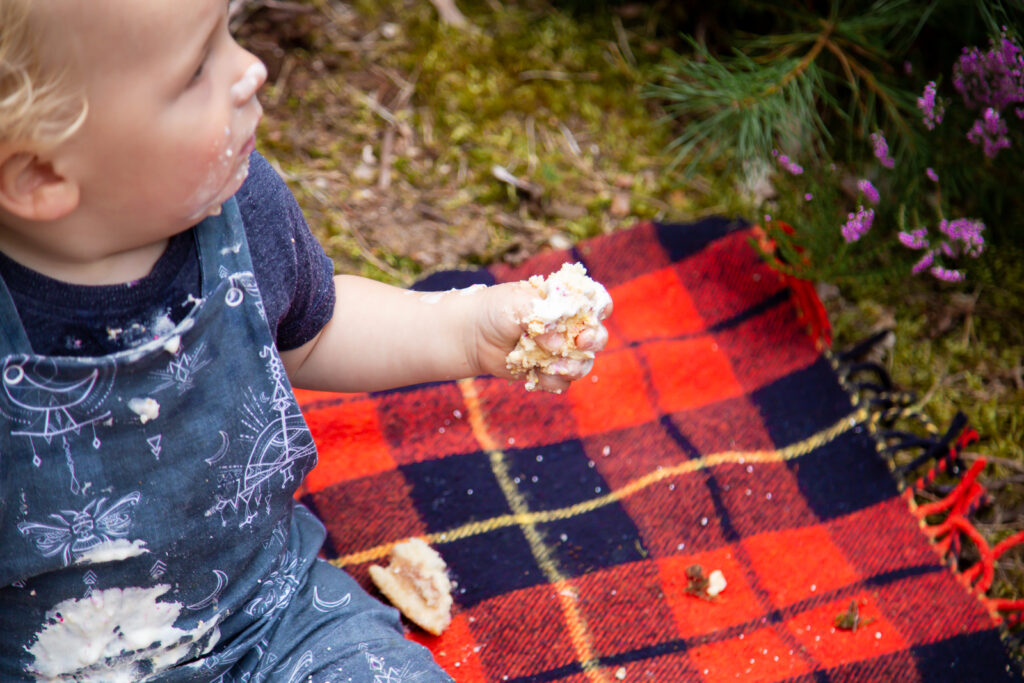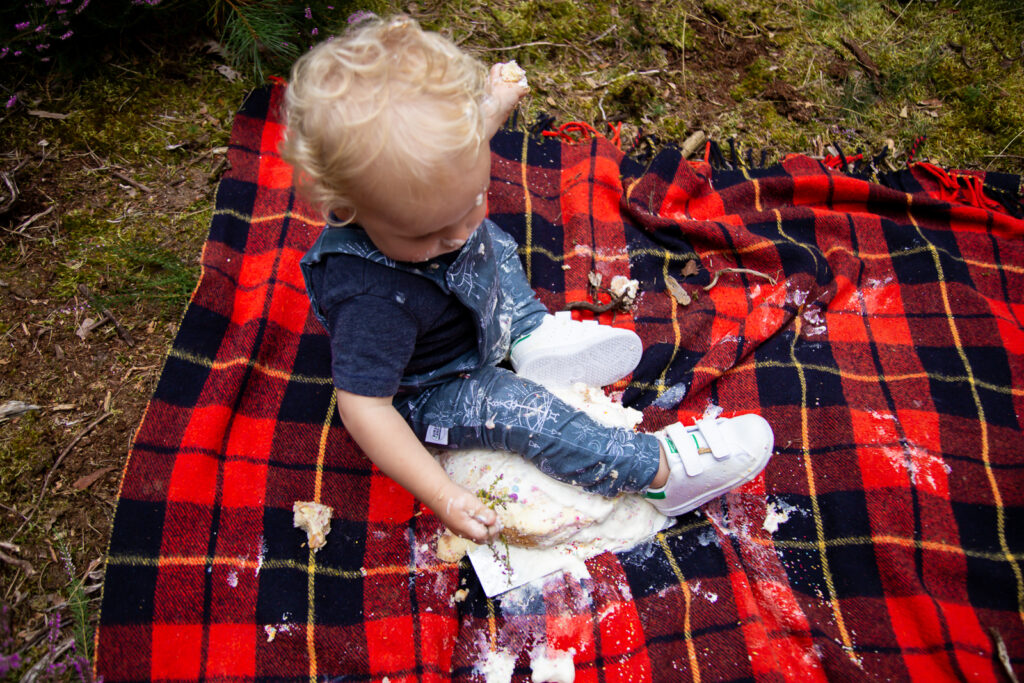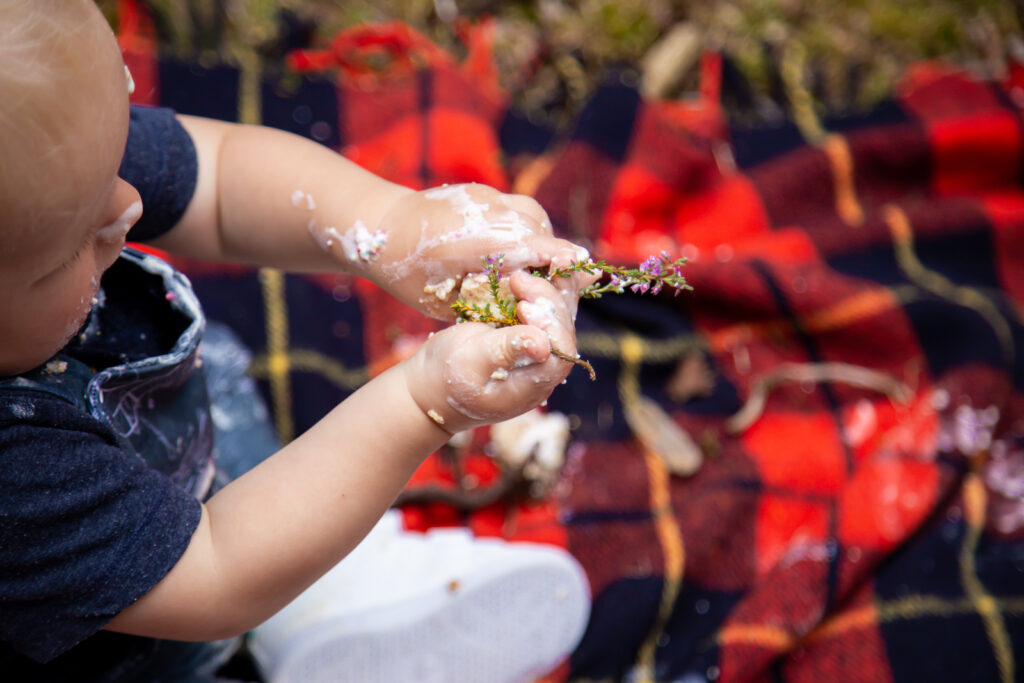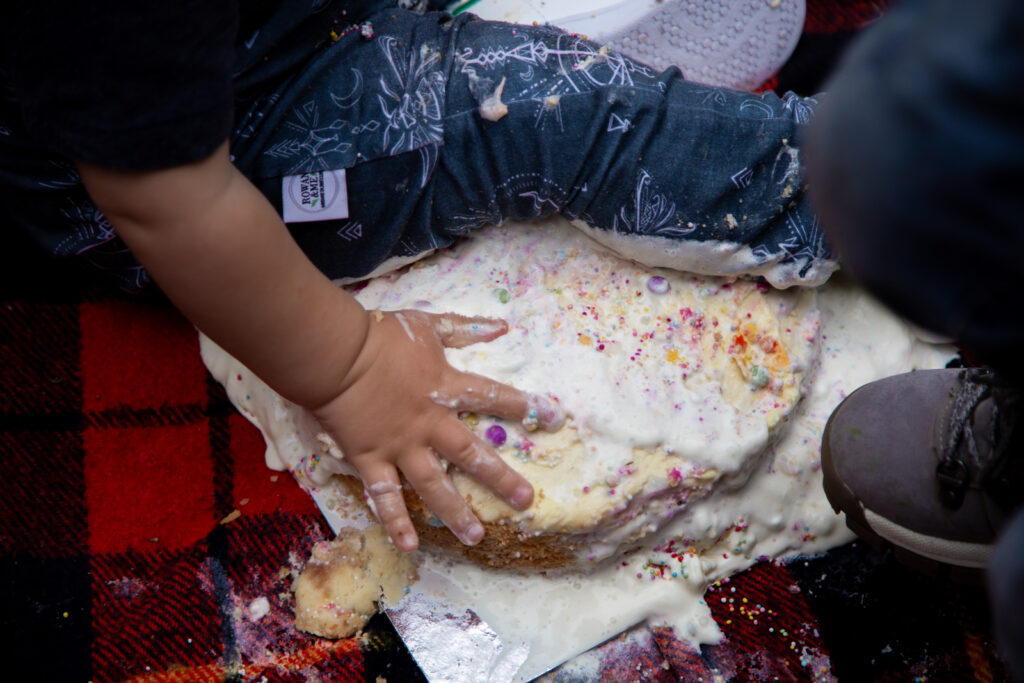 —
"Jenny has this innate ability to put everyone at ease straight away. We feel really lucky to have photos of our family that are natural and spontaneous, and she often captures moments with the kids that would otherwise go unnoticed but are so personal to them and the ages they are now. Time spent together never feels like a 'photoshoot', instead a fun hour being ourselves and mucking about in the woods".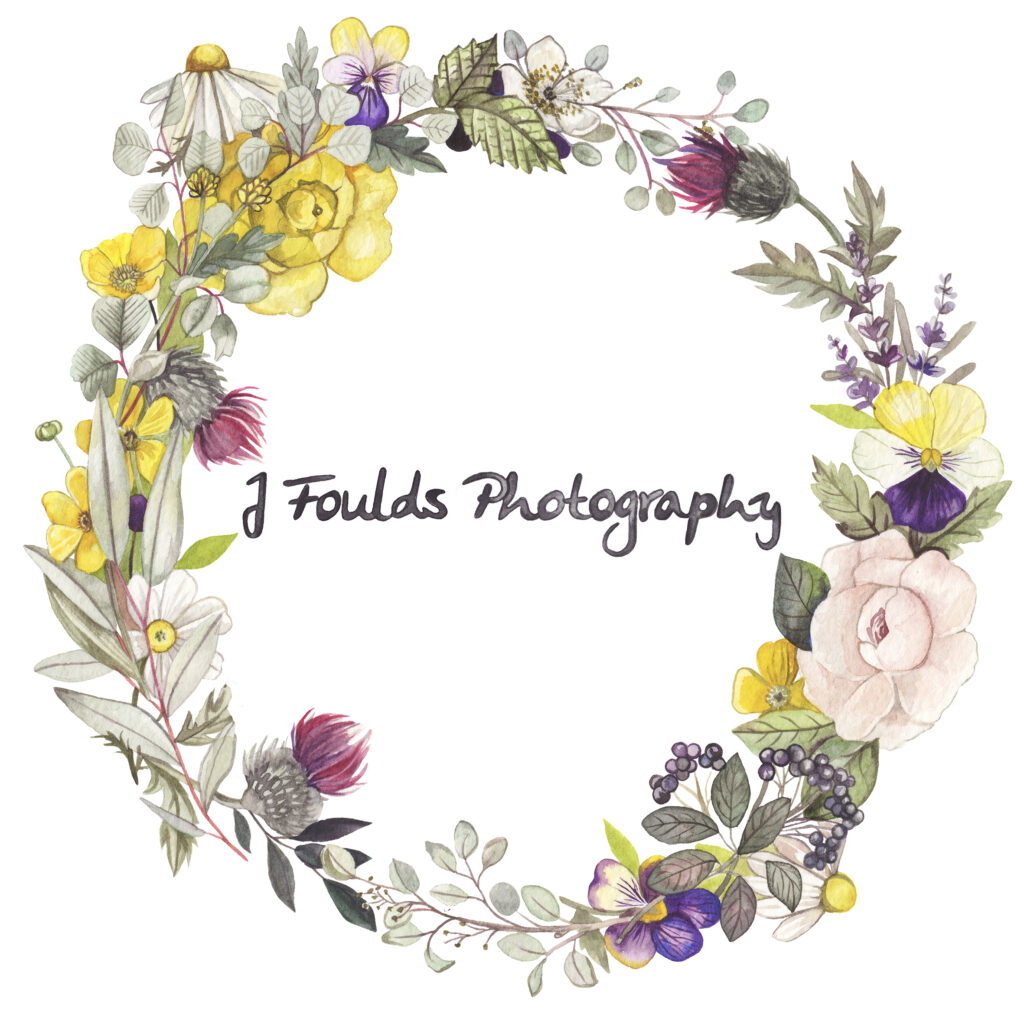 These images were not captured here in Norfolk, but don't let that stop you. Locally we have heathland and an abundance of wooded areas, not to mention the broads and beaches. If this is your sort of thing, please get in touch so we can have chat further.
—